Time for another coloured page! I coloured this mandala in shades of brown and green, using Zig Clean Color brush markers. These are currently my favourite water-based markers for colouring. I just love the real brush tips – they're so smooth and nice to use! I plan to write some detailed reviews of my colouring and painting supplies at some point.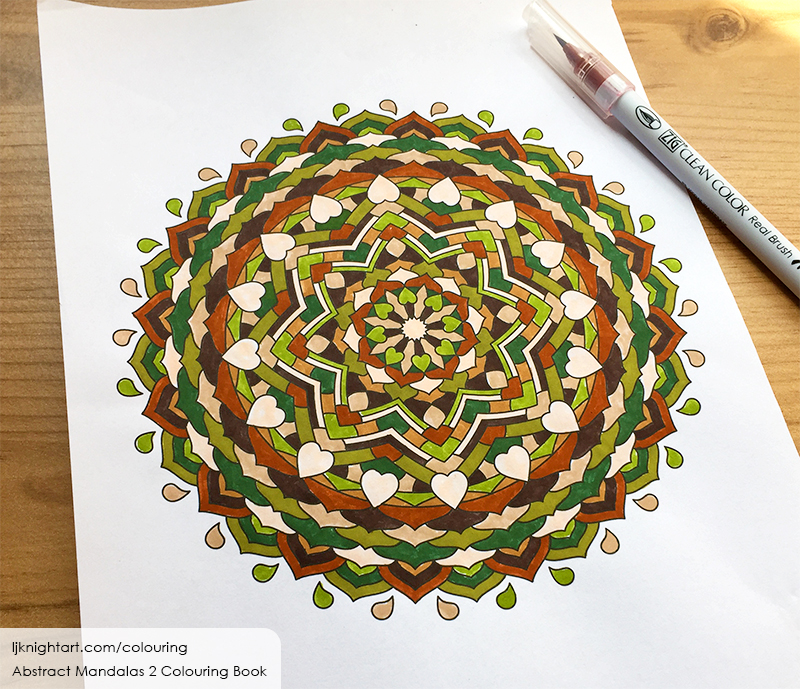 This mandala design is from my book Abstract Mandalas 2, which you can buy in paperback on Amazon here, or check out all 50 designs in the book on this page.
You can see more coloured pages from my books in the Colouring Gallery.