Easy Mandalas is my second colouring book, and was first published in November 2015. The current second edition has been revised and updated. It is full of original mandala illustrations that are quite simple, making it perfect for beginners, as well as anybody who wants to relax by colouring mandala designs that aren't too complex.

50 unique designs
Difficulty level: Easy
Single-sided printing
8.5 x 11 inches (approx. 22 x 28cm)

All of the mandala images in this book can be viewed below.

See it on Amazon: US | UK | International

A printable PDF version is available from Etsy.
Preview The Designs
Below you can see previews of all the images in Easy Mandalas. Just click the thumbnails to enlarge.

Buy Easy Mandalas on Amazon: US | UK | International
Free Sample Page
You can download the page from Easy Mandalas in the photo below for free – click here to see it (right click to save to your computer). For personal use only. For all of my free pages, click here.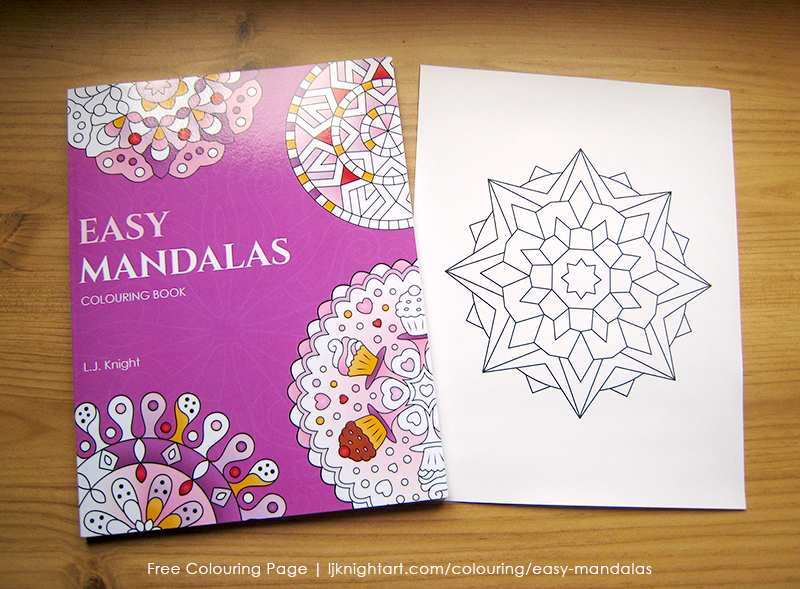 Easy Mandalas is book 2 in the LJK Colouring Books series, which has a growing range of colouring designs for all ages. See the other books here.