This coloured mandala is from my first children's mandala colouring book, Magic Mandalas. Of course it's not just for kids – I like colouring relatively simple designs like this one, since they allow for more shading and blending, and don't take too long to finish.
I coloured this abstract design in blue, green and purple, using PanPastels. These pastels are great for illustrations with plenty of space like this one.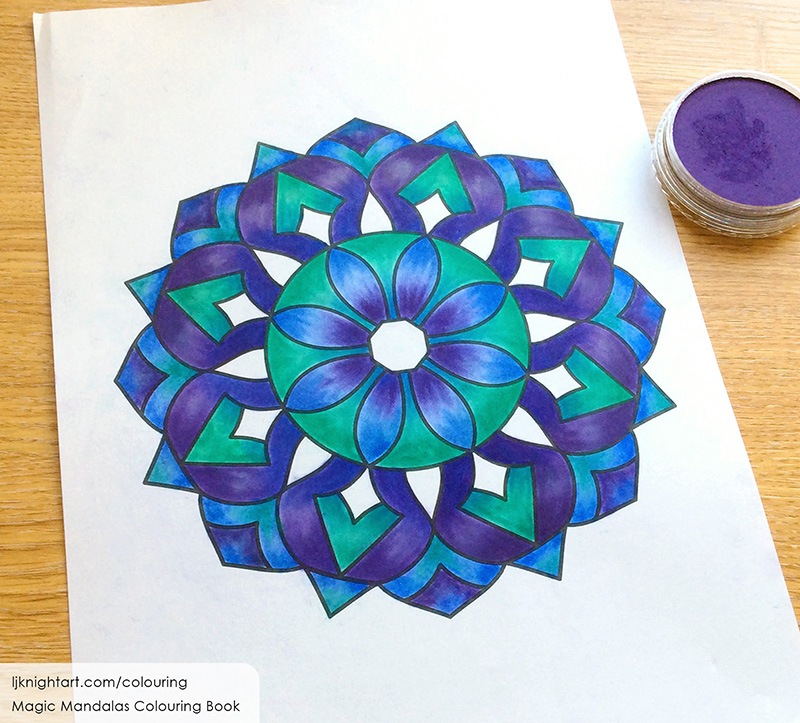 Magic Mandalas has 50 designs to colour, which you can preview here. It's for sale on Amazon in paperback.