My newest colouring book, Cute and Easy Kawaii Alphabet, is now available to buy as a PDF download in my Etsy store. You can see it here.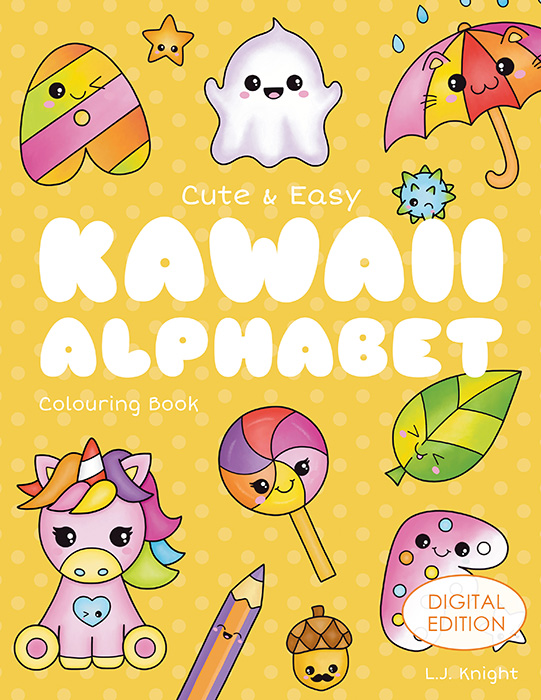 You can also get it in paperback from Amazon, but a lot of people prefer to buy a printable version so they can print on the paper they like best. And of course you can colour each design as many times as you like, so there's less worry about messing it up!
Cute and Easy Kawaii Alphabet has 26 pages to colour, one for each letter of the alphabet. This is a fun book, with lots of happy characters that aren't too detailed, so it's good for beginners and children, as well as adults who prefer to colour larger spaces. If you'd like to check out all the designs before buying, take a look at the book's page here.
You can also try before you buy, by downloading a sample page for free, with the letter C.
Happy colouring 🙂