This is a coloured page from my colouring book, Big & Bold Mandalas. I coloured it in blue and purple, with Copic Sketch markers on regular printer paper.
Big & Bold Mandalas has 50 original mandala designs, which have extra-thick lines and large spaces. This makes them very easy to colour, so it's a great book for kids and beginners, as well as people of any age who are looking for simple designs. You can see all the illustrations here, or buy the book on Amazon sites worldwide.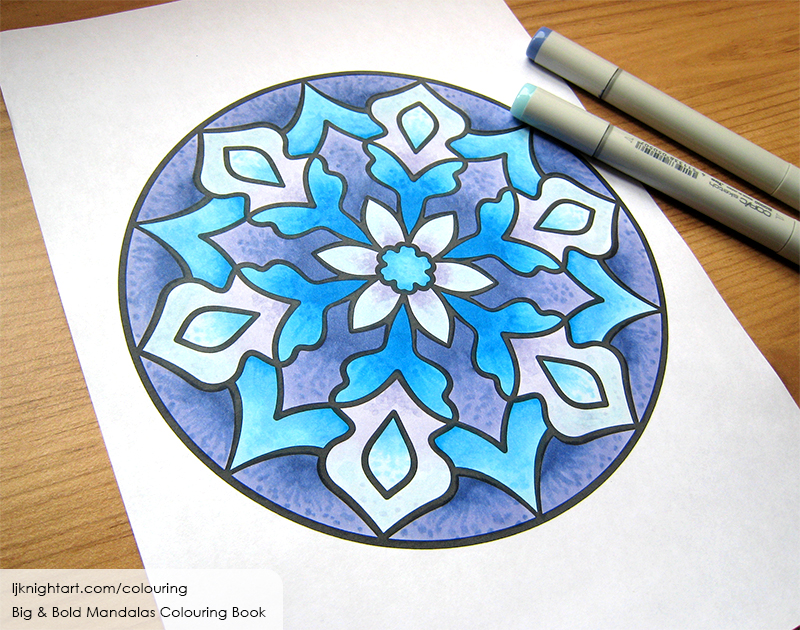 See more coloured pages from my books in the Colouring Gallery.