Here is a free colouring page from my colouring book Magic Mandalas. Although the full title of this book includes 'for kids', it's certainly not only for children! Magic Mandalas has 50 original mandala designs that are simple to colour, so it's perfect for beginners, as well as for more advanced colourists who prefer designs with larger spaces for shading, blending and adding patterns.
This is an 8.5 x 11 inch page, and can also be printed on A4 paper. It's free for personal use only, although you can share it so long as the text at the bottom isn't removed.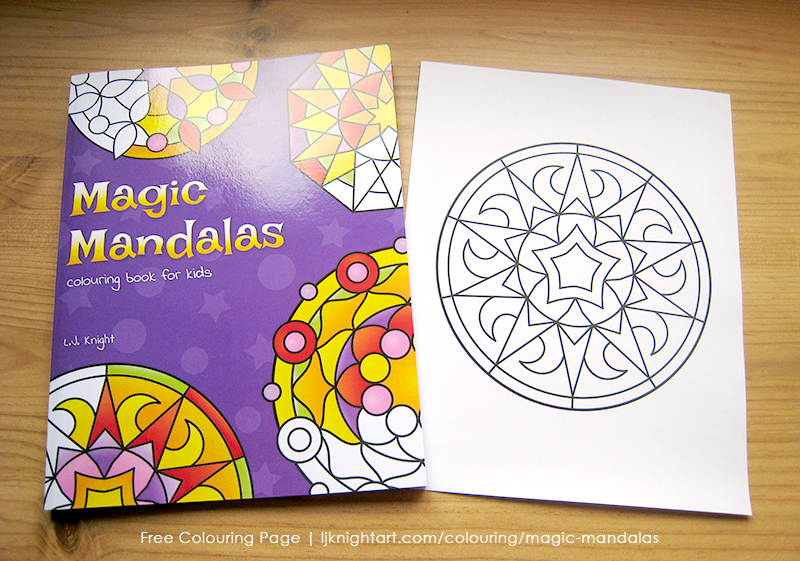 To download this free mandala page, right click here and choose 'save link as', or click the image below, and save the full size page to your computer.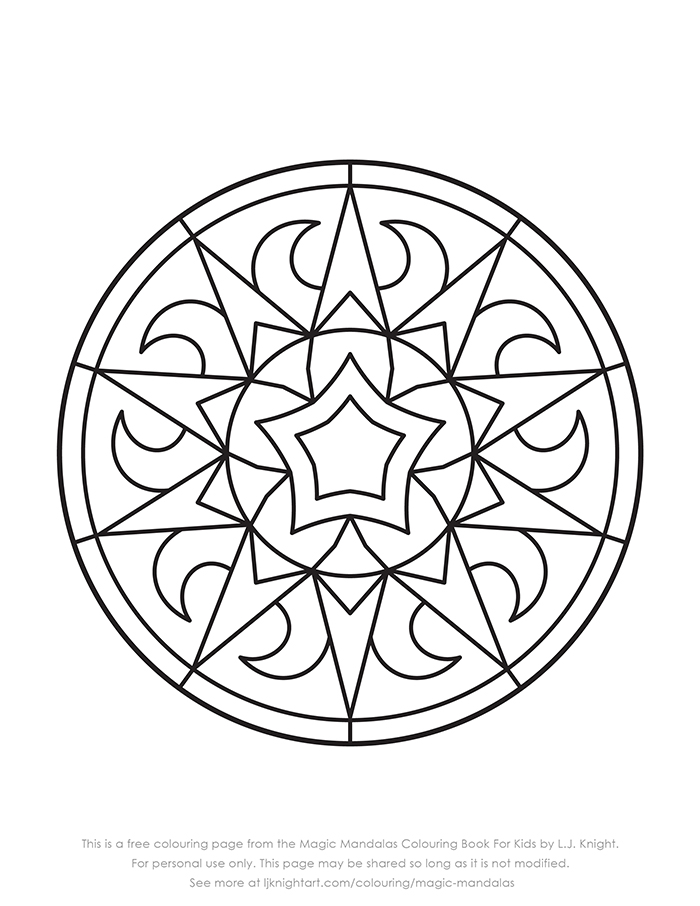 You can get a sample page from each of my other colouring books too – see all my free colouring pages here.