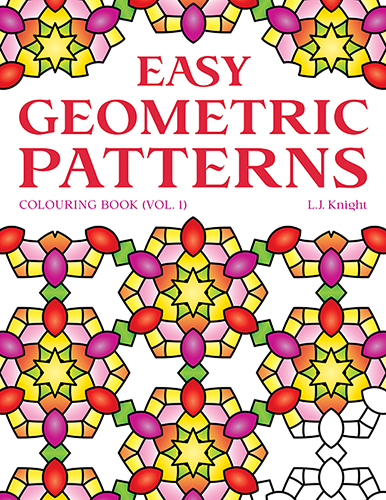 I have another new colouring book! Or kind of new – this one is an easy version of my first book, Geometric Patterns. The new book is called – unsurprisingly – Easy Geometric Patterns, and has the same fifty patterns to colour, but they're printed at larger scale and I've taken out some of the smaller details. So it's great for people who like colouring patterns, but prefer less intricate designs.
Click here to see previews of all the designs.
The new book is for sale in paperback from Amazon. I'm making a printable digital version too, which will be ready next week.
You can get the free sample page below to print at home – click here to download it.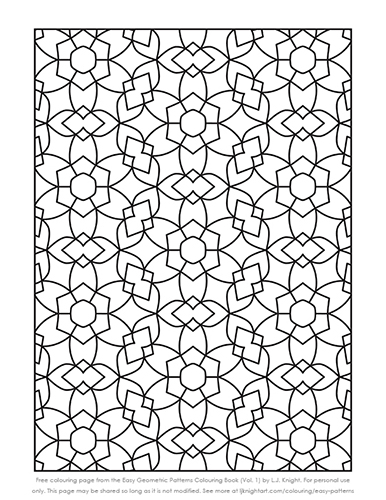 I also have a second volume of Easy Geometric Patterns on the way later this month (this one with completely new designs), and will post about that soon.