Here is my latest painting exercise for Evolve Artist. This is Block 3, #13.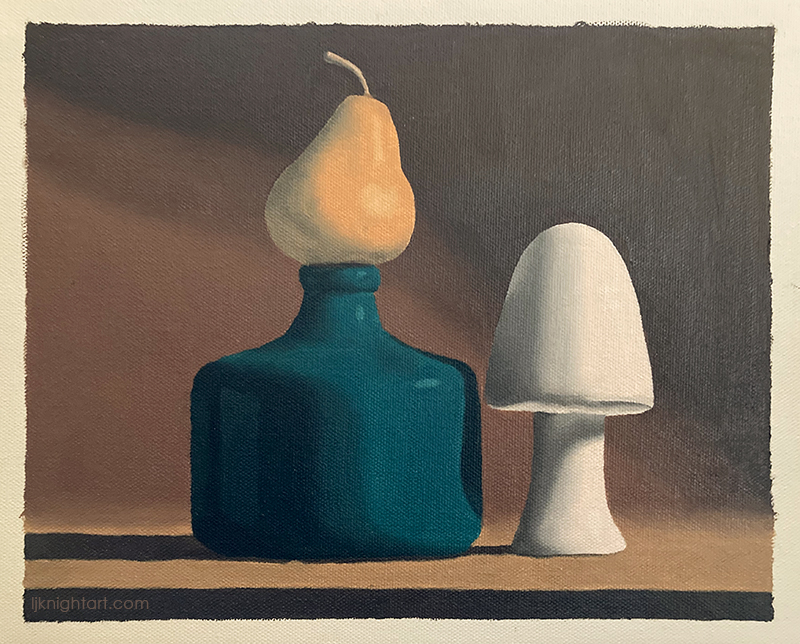 I found it a bit hard to get back into the course again after taking a couple of weeks off over Christmas. I spent that time doing a lot of loose watercolour stuff in my sketchbooks. It was a nice contrast to these oils, where everything has to be so precise! But it does feel good to be progressing again.
This is the first Block 3 painting with highlights and reflections added back in, and I'm happy to have moved beyond the flat look of the earlier exercises. I did make some mistakes as usual, but overall I'm quite pleased with how it came out. The mushroom is actually a pale pink, but I couldn't get the camera to pick it up.
Block 3 has been taking longer than I'd like, but now the paintings are starting to look more realistic, I'm feeling more enthusiastic about it going forward.
See all my Evolve artist paintings.