I haven't posted any coloured pages for a while! Unfortunately I've been so busy with my painting course and working on my colouring books that I haven't made time to colour any new pages. But I do enjoy colouring, so will try to squeeze some in from now on. In the meantime I have a few from last year that I haven't posted yet, such as this simple mandala in pink and purple.
This design is from my second book Easy Mandalas, and I coloured it with Copic sketch markers and Prismacolor pencils.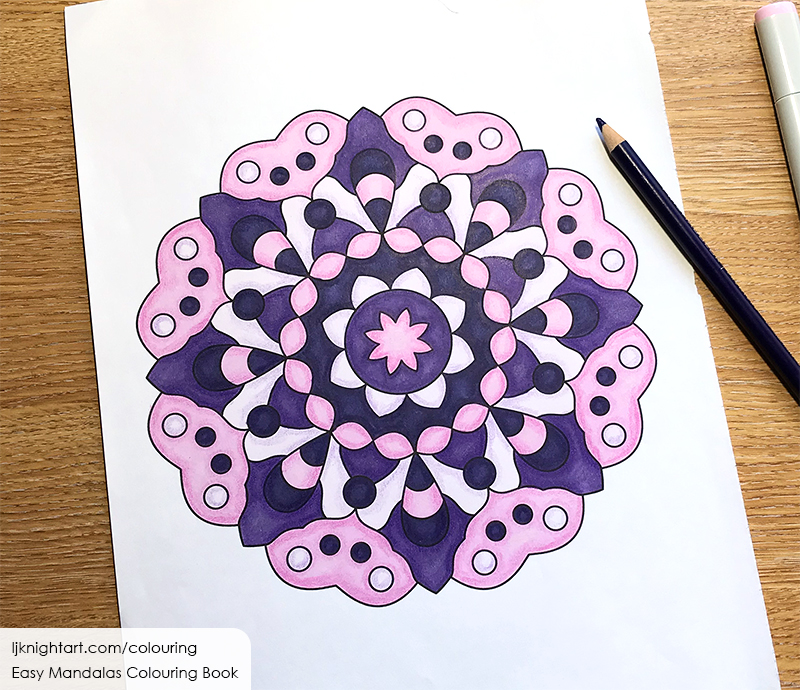 Easy Mandalas has fifty designs that are great for beginners and kids, with a mixture of abstract mandalas like this one and cute cartoons. You can see them all here. The book is for sale in paperback from Amazon.