This coloured mandala is from my Abstract Mandalas Colouring Book, which is my fourth colouring book for adults. I coloured it in pink and black with Tombow brush markers, on basic printer paper. Unfortunately I have a hard time photographing pinks (and reds), but it looks better in person!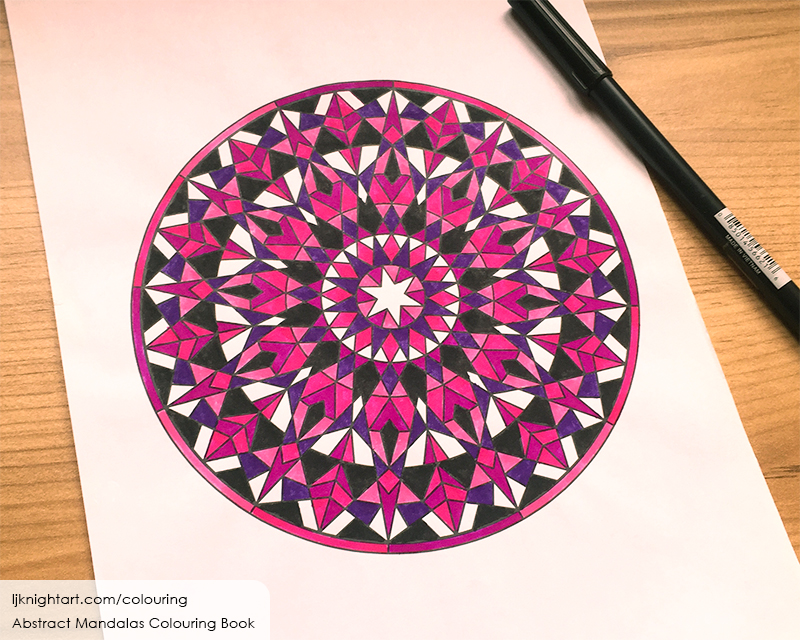 Abstract Mandalas has 50 original mandala designs to colour, and is available from Amazon. You can also preview all the illustrations on my site here.
You can see more coloured pages from my books in the Colouring Gallery, or view all my mandala colouring books.