Here's a coloured page from my first abstract colouring book, Easy Doodle Abstract. I coloured in purple and green, using Copic Sketch Markers and Prismacolor pencils.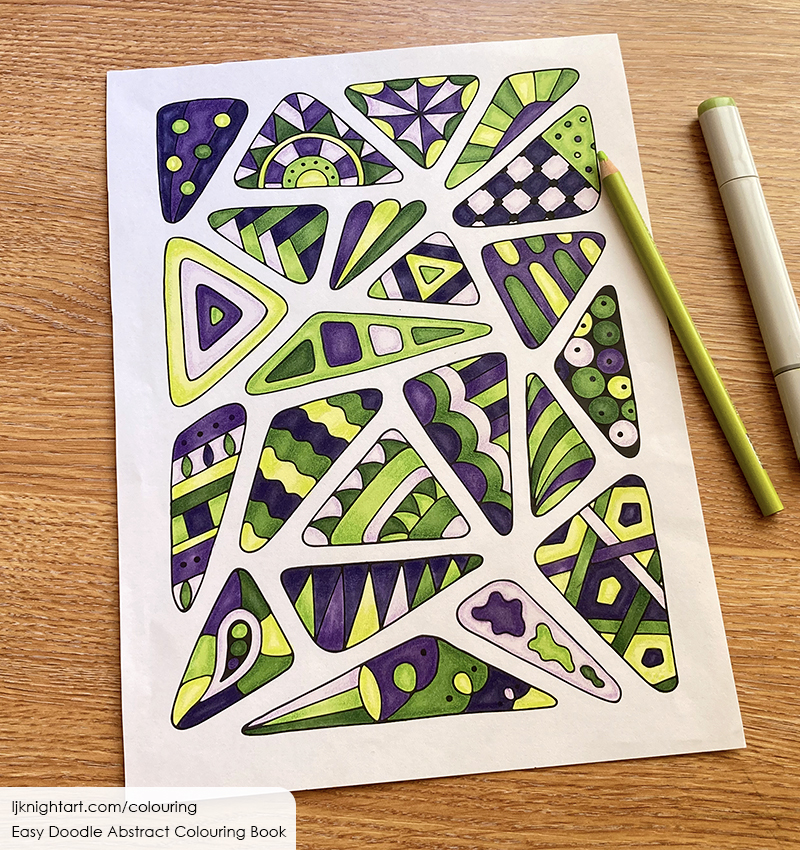 I haven't coloured many pages from Easy Doodle Abstract, even though it's one of my favourites out of my books. So I'll definitely do more of those in future! This book has thirty hand drawn designs, which you can see here, and you can buy it in paperback from Amazon.
My next colouring book will be abstract designs too, but more detailed than this one. I really thought it would be out by now, but I've just been too busy with other things this summer. But I've been working on it as much as I can, and am just finishing up the cover (which took forever to colour – that's the problem with more detailed books!). So I'll post an update when that's ready.
Talking of updates, I'm having another issue with some of my books being temporarily unavailable on Amazon. I've been in contact with Amazon's support and they should be back soon, so try again in a few days if the title you're looking for isn't for sale right now.