I just finished another Evolve painting, and I found this one quite difficult! I had trouble identifying the shadow types in some places, and was second guessing my value choice for the background. So I knew for sure I was making mistakes as I was painting, but at the same time was giving it my best effort, so there's not much more I could do really. I guess I could have contacted an instructor and asked for help before starting, but I wasn't that stuck, and prefer to just go ahead and learn from any mistakes I make.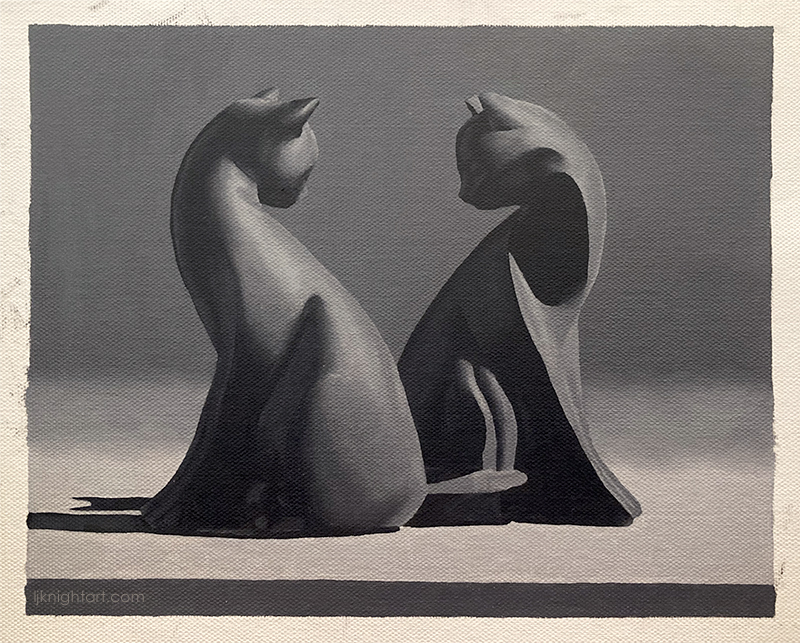 This is the first painting where I felt very hampered by the limited number of values we have to work with in Block 1. The point at this stage isn't to match the reference photo, but with this one some of the values on the canvas were so inaccurate that I felt like the painting really suffered for it. But of course I stuck with the method, and this is the result. I'm not too happy with it, but it was good experience and I'm glad to have got it done. And I'm looking forward to getting into the more advanced parts where we can paint what we actually see.
There's only one painting left for Block 1 now, and it looks challenging, so that'll be interesting!
See all my Evolve Artist paintings here.