This painting is the fourth homework exercise from Block 3 of the Evolve Artist course, and the second painting from direct observation (the other two are from photos).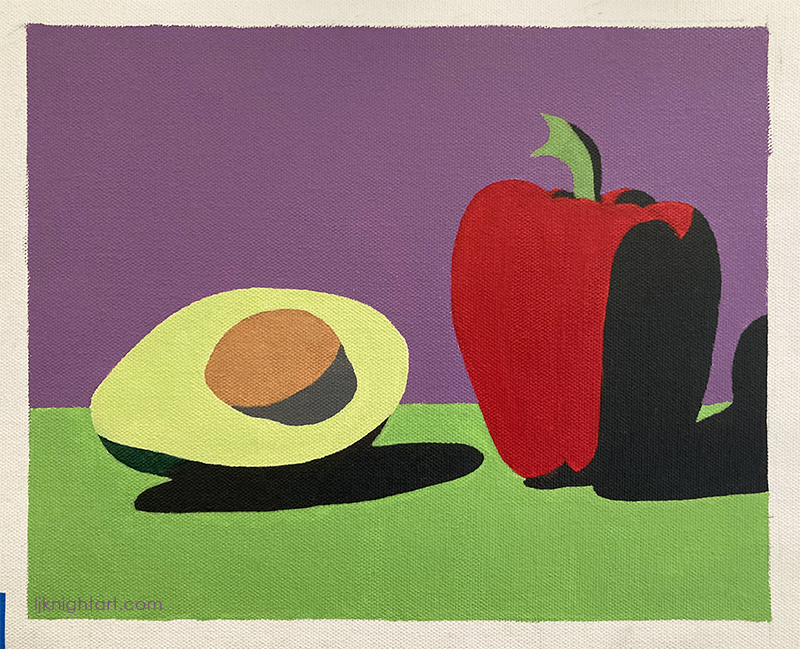 I like how this one came out. Purple/green and purple/red are two of my favourite colour combinations, so I was happy to get both in the one painting. I used coloured cardstock in my still life box to change the background and foreground colours. We're still only using colours for the lights, and greys for the shadows, and this will be the case for the next couple of paintings too. I've said it before, but I really like this gradual approach to increasing the complexity of the paintings.
I did find the purple quite tricky to mix – it was either too warm or too cool, and I couldn't get an exact match for the purple card in the background. My paint looked more dull and less vibrant. The instructor said some purples are just difficult to mix with the colours Evolve provides, so that's my excuse 😉
See all my Evolve artist paintings.