This abstract geometric pattern has a bold curvy motif in black, white, grey and blue-grey. It's a modified version of one of the designs in my newest colouring book Easy Geometric Patterns (Vol. 3).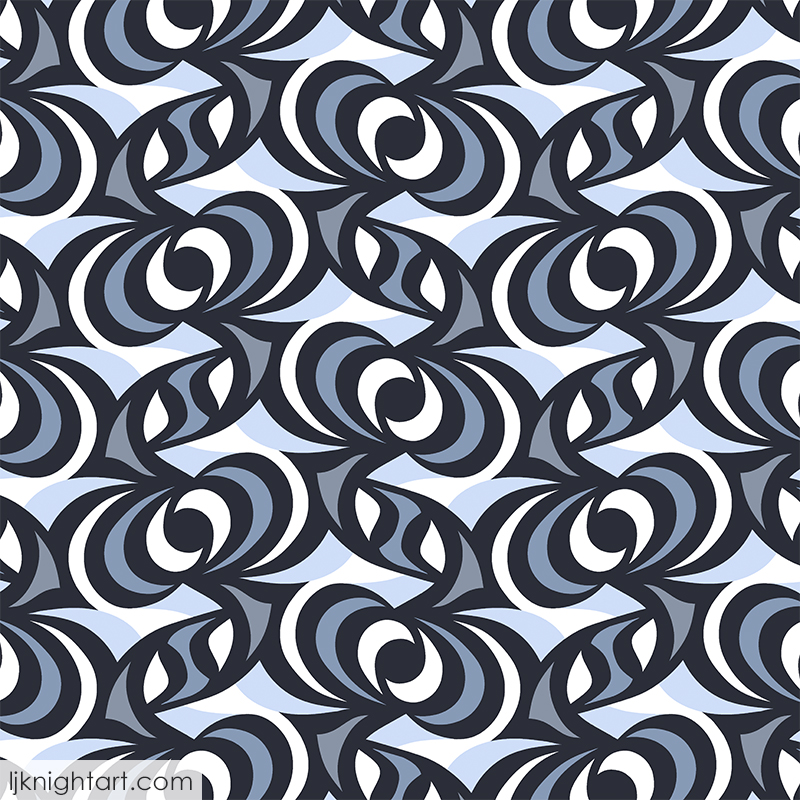 You can buy this fun pattern as customisable fabric in my Zazzle store, where you can change the size of the print if you prefer. I've also added it to my stores on Society6 and Pixels, which have a wide range of products like phone cases, pillows, shower curtains and much more.
There is no watermark on the printed products.