This is another coloured mandala illustration from my adult colouring book Abstract Mandalas 2. I coloured it with Zig Clean Color brush markers in cool blue and grey colours. I always enjoy using limited palettes like this.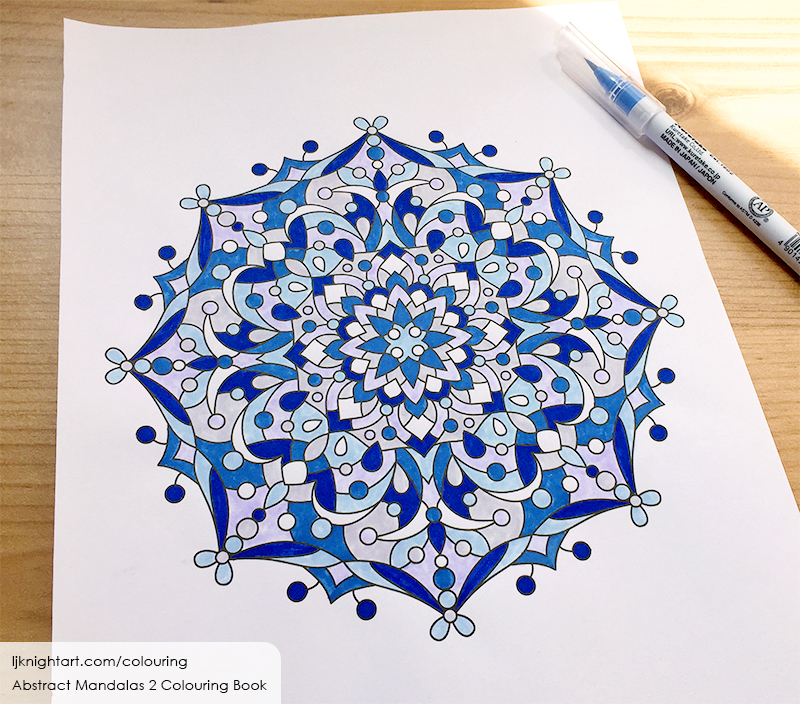 If you like colouring mandala designs, check out Abstract Mandalas 2 in paperback on Amazon. You can also see all 50 mandalas in the book here.
You can find more coloured pages from my books in the Colouring Gallery.