Here's another older digital abstract that I made in Photoshop a few years back. It has organic wavy lines in shades of vibrant blue, reminiscent of a mixture of clouds, marble and agate slices (that's what it looks like to me anyway!)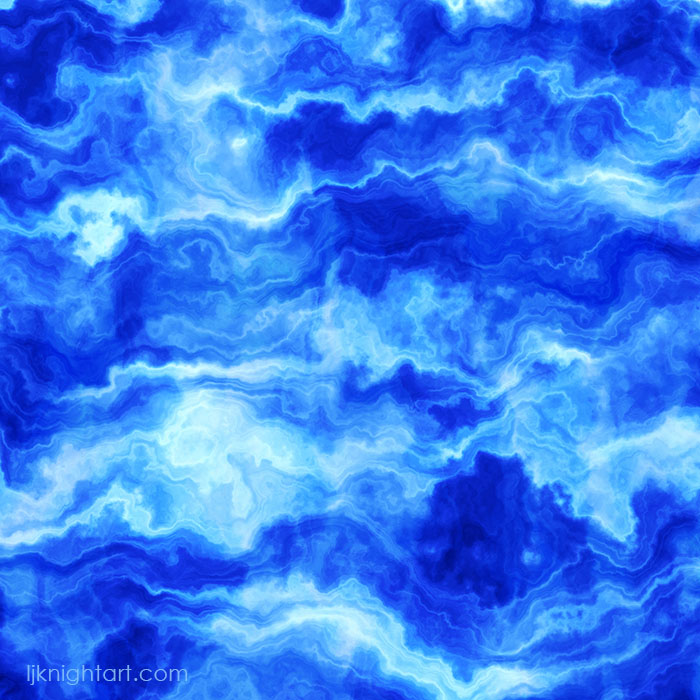 This blue abstract digital painting is for sale as wall art prints and on products such as kitchenware and phone cases in my stores on Fine Art America and Society6.
There is no watermark on the prints.