This Thank You card design is available in my Zazzle store. It has a peaceful blue and white design, with a fluffy white cloud heart on a soft coludy blue sky background. The text reads 'Thank You', and is written in an informal modern handwriting font. You can change the text on the front and inside the card if you prefer.
This design is also available as a Thinking of You card. The buying links are below the image.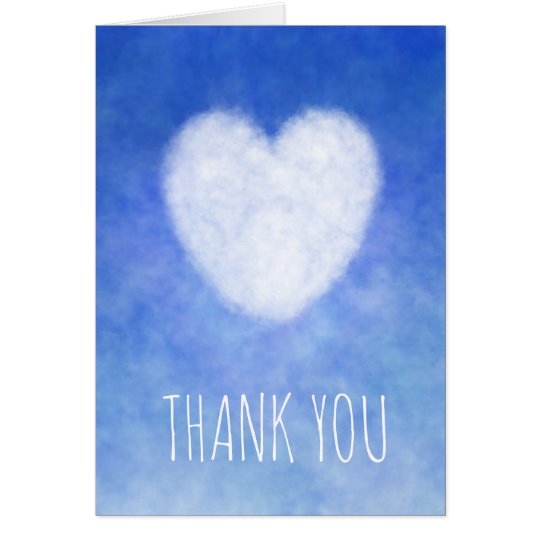 The Thank You design is also for sale in my store on Greeting Card Universe. This version doesn't have the custom text on the front, but you can still add your own message inside. See it here.