I decided to start posting some pages that I've coloured from my colouring books. I don't always colour the same way – sometimes I put a lot of time and effort into a page, and other times (most of the time, really) I'm just colouring to relax and don't feel the need to get everything just right. While I'm not going to post my *really* rough looking pages, I decided to share the more casually coloured ones too. This is because colouring isn't always about making amazing works of art – although it can be – but about relaxing and having fun, and there's no one right way to colour.
This page falls into the 'casual' category, and is from my fifth book, Through the Kaleidoscope. I coloured it with Tombow brush markers, on basic printer paper.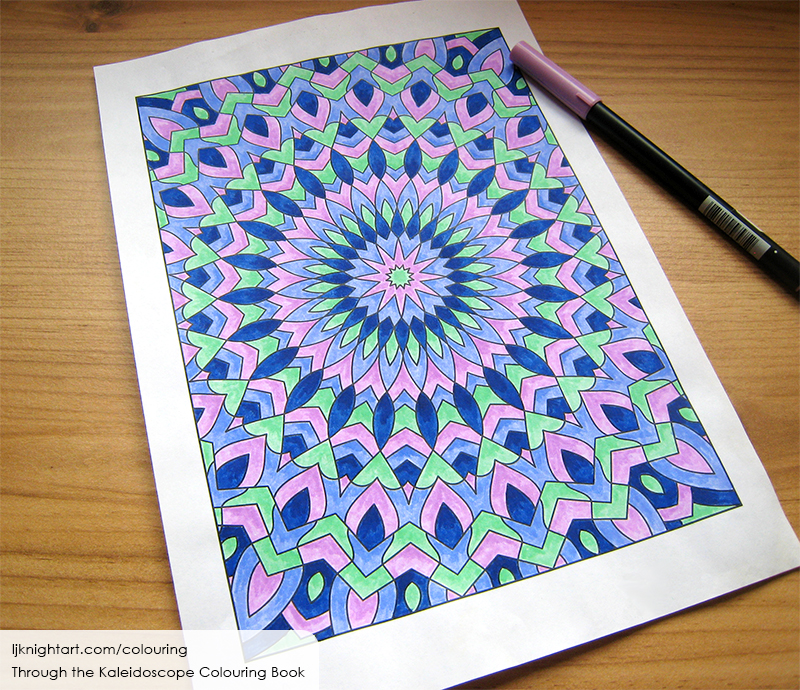 You can see more coloured pages from my books in the Colouring Gallery.