Here is a free colouring page from my latest book, Adventure in Abstract. In this book you'll find thirty abstract colouring pages for adults. As with all my books, this is all original art – I never use stock images or AI! These illustrations are mostly moderately detailed, with a variety of drawing styles.
This is an 8.5 x 11 inch page, and can also be printed on A4 paper. It's free for personal use only, although you can share it so long as the text at the bottom isn't removed.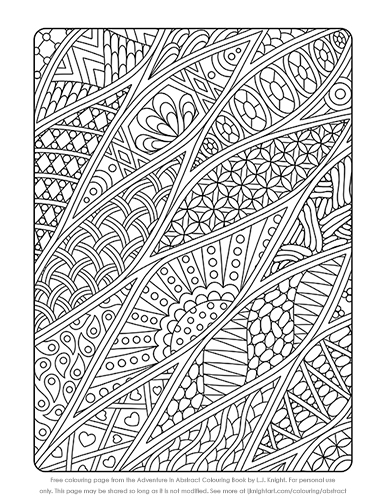 To download this free abstract page, right click here and choose 'save link as', or click the image above, and save the full size version to your computer.
Click here to see all the designs in the book, or buy it in paperback from Amazon.
You can get a sample page from all my other colouring books too – click to see all my free colouring pages.