It's been a while since I posted any new art to my shops, as I've just been too busy with other stuff. I have missed it though, so I'm happy to have gotten back to making some updates this month. I've started with some watercolour patterns that I painted quite a while ago (a year maybe!), that have been sitting in the pile of things to be scanned and edited. I've also made some new art on my iPad, which I'll post soon.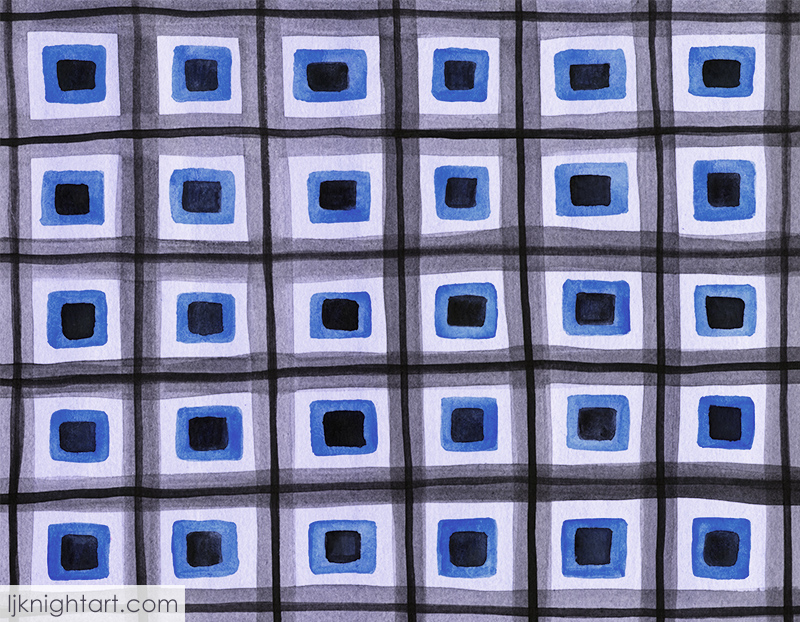 I painted this simple check pattern in watercolour, although the original was actually red and black. I just wasn't completely happy with it, so I was playing around in Photoshop and changed the colour to blue. I like it much better now 🙂 I don't usually do colour changes on physical paintings like this, but sometimes it works well.
You can buy this geometric squares pattern on lots of different products in my shops on Society6 and Pixels.
There is no watermark on the printed products.