The page in the photo below is another free colouring page download, this time from my recent book Easy Geometric Patterns (Volume 2), which came out earlier this year.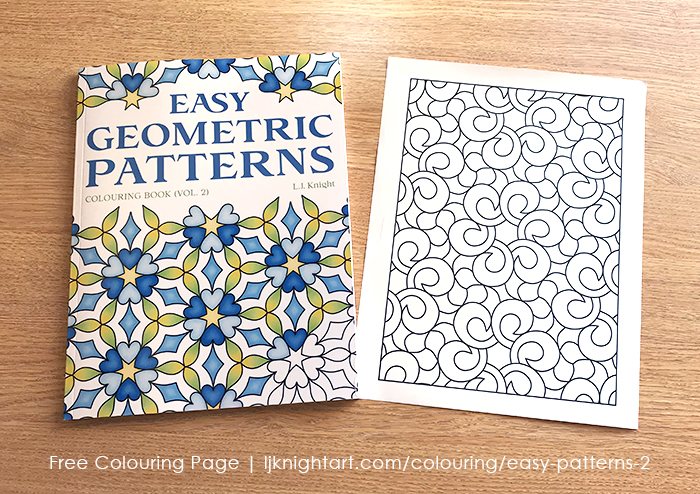 The patterns in this book all have large spaces, so they're easy to colour if you're a beginner or don't do well with lots of details. They're also good for kids, and for adults who like to have space for doing lots of shading, blending etc. There are fifty patterns in the book, and you can see them all on this page. The book is for sale in paperback from Amazon.
This free page is 8.5 x 11 inches, but can also be printed on A4 paper. It's free for personal use only, although you can share it so long as the text at the bottom isn't removed.
To download this free pattern colouring page, right click here, or click the image below, and save it to your computer.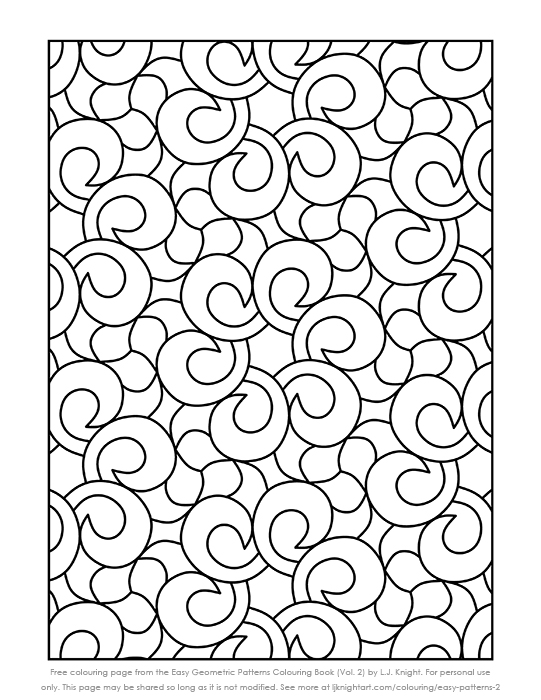 If you like to colour patterns, you might also be interested in my first volume of simple pattern illustrations, Easy Geometric Patterns (Volume 1). You can get a free page from each of my other colouring books too – see them all here.
I actually have another book of pattern colouring pages in the works, and will be publishing both easy and regular versions. Those will both be out in the next few months.