This is a repeating spiral pattern that I drew last year in Procreate, with a chalk spiral motif in light blue on a darker blue background. Even though it's very simple, it's one of my favourites.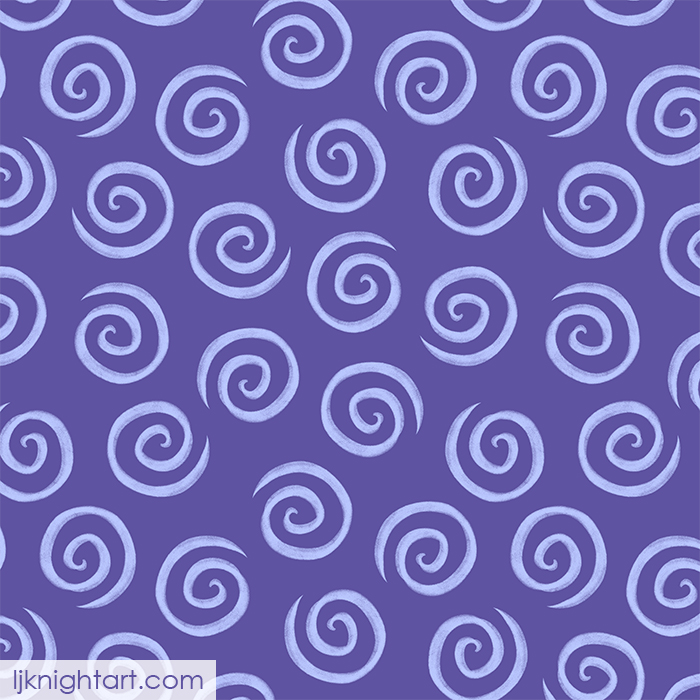 This abstract spiral pattern is for sale on fabric of different types in my stores on Spoonflower and Zazzle (you can change the size of the pattern on Zazzle).
You can also find it on various products like device cases and pillows in my shops on Pixels and Society6.
There is no watermark on the printed products.
This is actually the last of my older art and patterns that I wanted to add to the site. I've finally caught up! So going forward I'll just be posting newer work, plus colouring-related things. I'm still in an experimental phase, so it'll probably continue to be pretty varied.