I like the look of coloured pencil art, but it's quite rare for me to make an entire piece in pencil only. I find them a bit hard on my hand and get impatient with the amount of time it takes to finish anything, so I normally just use them for adding shading to paint or markers. But I made this abstract circle pattern drawing using watercolour pencils last year. It has loosely drawn circles in shades of green, yellow and red. I prefer watercolour pencils to the normal kind, as I like the painted look.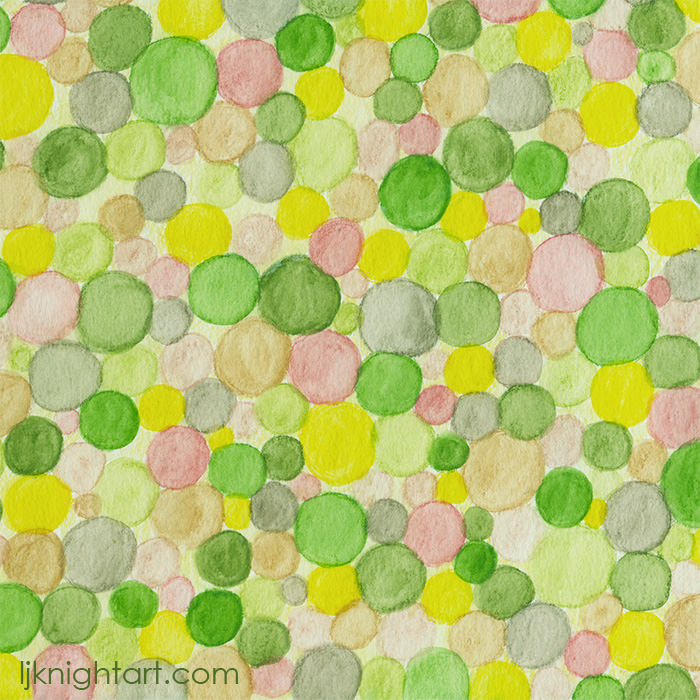 This green circles pattern is for sale on phone cases, home decor items and many other products in my stores on Pixels and Society6.
The prints are not watermarked.