Most of the work I've been posting so far has been digital, but I've always enjoyed painting with traditional media too. This green squares abstract is one I did in acrylic a couple of years ago. The original is actually pretty small – about six inches on the longer side. I normally work larger than that, but I like it anyway! I don't sell my originals, but like to scan some of them to upload as prints in my shops.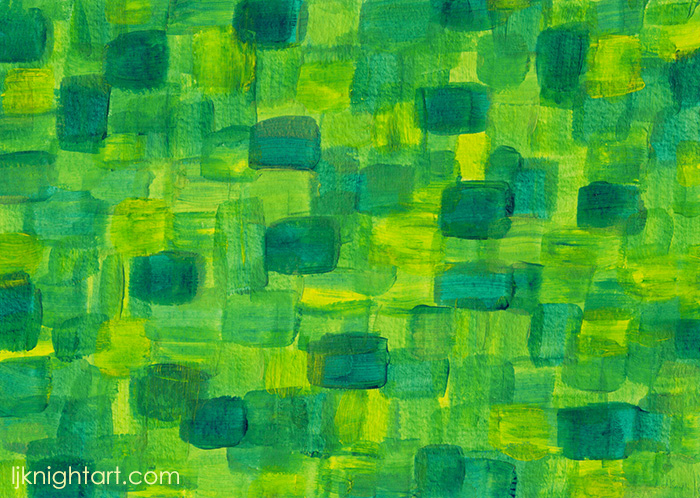 This green abstract art is available on prints, phone cases, home decor and other products in my stores on Pixels and Society6.
The prints are not watermarked.