I realised the other day that I haven't made any new patterns this year, other than for my new colouring books. The ones I've been posting on here are all older designs. I actually had a dream about making patterns a couple of nights ago, which was a bit stressful because it kept going wrong 🙄 But it reminded me how much I've missed it, since patterns are one of my favourite types of art to make. So I decided it was time to get back into it.
I felt a bit rusty, so thought I'd start off again with a simple spot design. I made this one in Procreate, which is not an ideal app for pattern creation, but it's convenient.
This repeating spot pattern has a random dot motif in green, red, and orange, on a white background. The colours are a bit less bright than I normally go for, but it's nice to try something different. I think they're quite a good fit for the time of year, since it's now autumn 🍂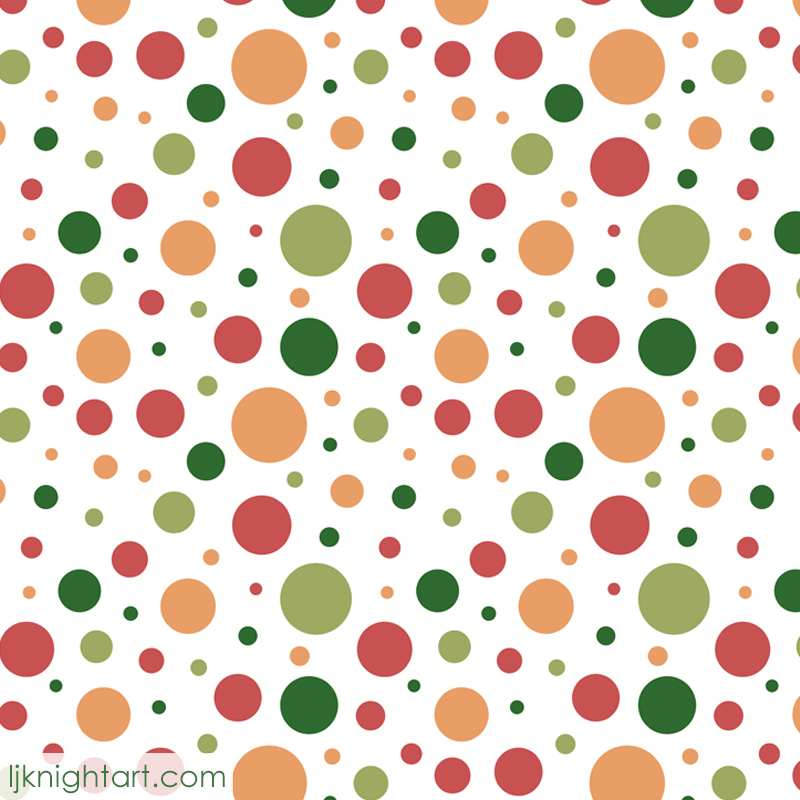 I've added this spot pattern to my stores on Pixels and Society6, where you can find it on lots of different products such as shower curtains, device cases and more. It's also available as fabric in my Zazzle store, where you can adjust the size of the design if you like.
There is no watermark on the printed products.