Here is another painting exercise that I completed for the Evolve course. This still life jug, apple and cylinder is number 13 of Block 1, and as usual was a bit more complex than the one before. Also as usual, I made some mistakes, but overall I'm quite happy with it.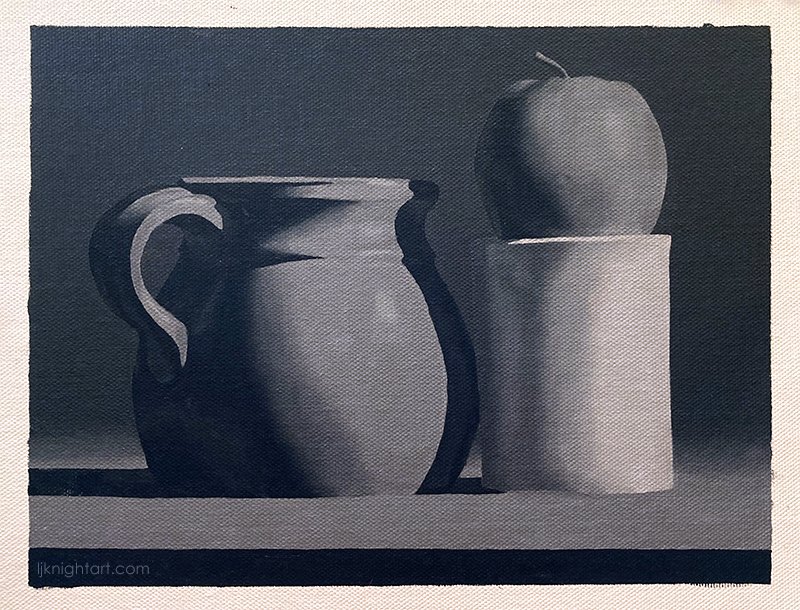 This took about the same amount of time as exercise 12 would have if I hadn't had to rework a couple of areas. These paintings are taking longer as they get more complex, which is to be expected, and I'm also getting better at judging how long each part will need. I don't want to get too hung up on hours spent, but at this time of year there's not a lot of light in the afternoon, and I really dislike doing oil painting with just the artificial lights in my room. I haven't yet figured out the best lighting setup, and the reflections make it hard to see what's going on. So I do need to be aware of roughly how much time I'll need for each object so I can plan my painting sessions.
See all my Evolve Artist paintings here.