I made this geometric pattern for my first colouring book six years ago, and decided to colour it in digitally so I could add it to my stores. I'd like to do this with most of the patterns in the book – it's just a case of finding time! It has a hexagonal motif that I coloured with a muted earthy palette of olive green, yellow and brown. I think it has a bit of a retro look, although I wasn't going for that intentionally.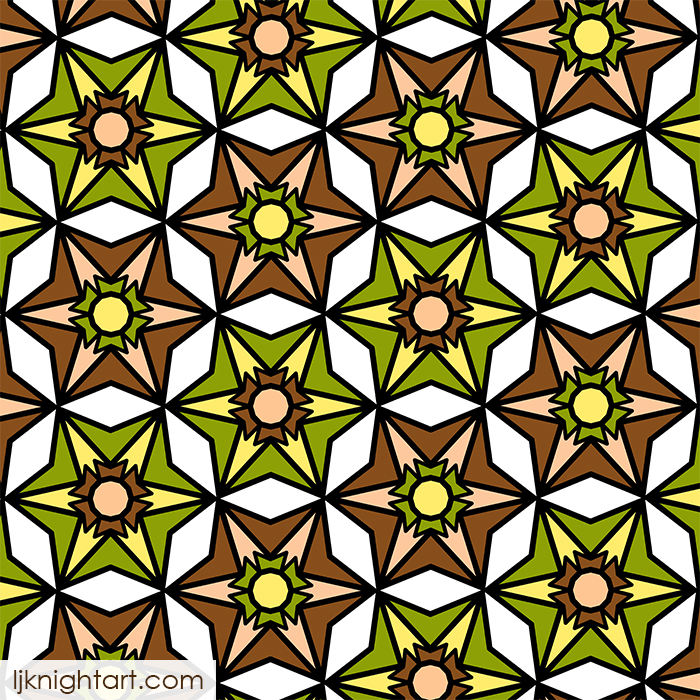 This geometric pattern is for sale on various fabrics in my stores on Spoonflower and Zazzle (where you can customise the size of the pattern), as well as on items like pillows, cases etc. in my Pixels and Society6 shops.
There is no watermark on the printed products.