I always enjoy drawing pattern-like abstracts which have similar elements but are not actually repeating. This digital pastel painting is one example that I drew in Procreate last year. It has loose triangle motifs in white, on a textured background in shades of orange and yellow. It reminds me a bit of marmalade 🙂
I love the look of pastels, but don't actually like using real pastels on paper, because of the mess and the scratchiness. So it's nice to be able to create digital art that has a similar feel, without the downsides.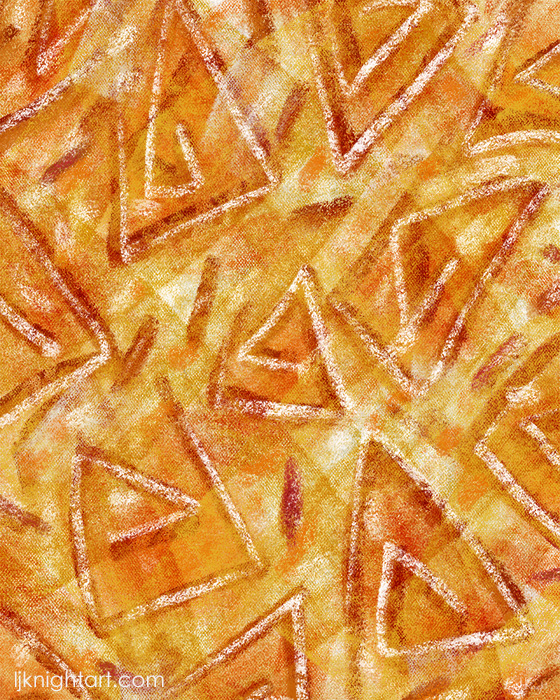 This orange abstract art is available on prints and many other products in my stores on Pixels and Society6.
The prints are not watermarked.