I've always liked folk art, with its bright colours and flat look. I do quite a lot of art in this general style (not following any particular tradition), but it's more for fun than something I usually put online. Still, I liked this pattern enough to add it to my stores a few months ago. It is a heart pattern, with pink hearts on a bright purple background, and bright blue, white and yellow accents.
I drew it on my iPad in the iOrnament app. I really like this app for playing around in, and it's great if you want to learn more about how different symmetry types work. I don't usually create art to sell in it, since I find it very time consuming to get my lines as smooth as I like. But this one turned out ok 🙂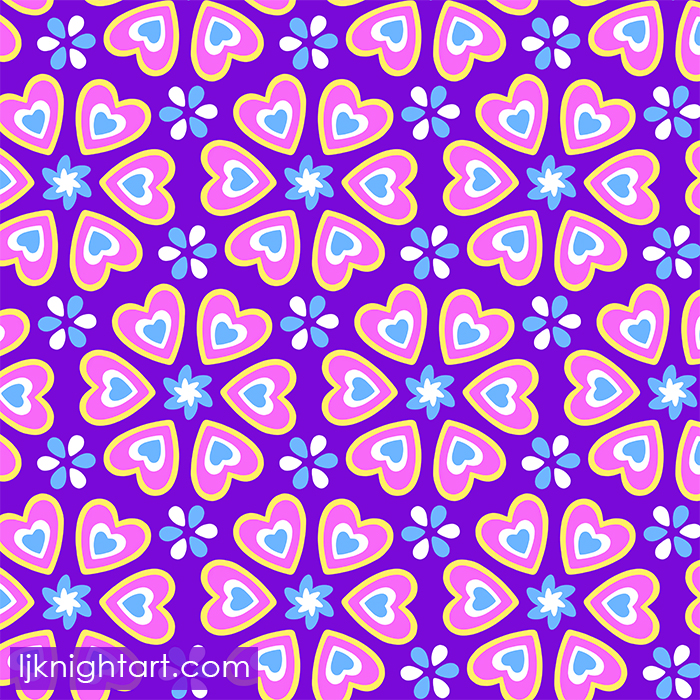 This heart pattern is for sale on various fabrics in my Zazzle store (where you can customise the size of the pattern), and on a range of different products in my shops on Pixels and Society6.
There is no watermark on the printed products.