This is a stylised flower pattern in turquoise blue and green, on a white background. I drew in in the iOrnament app on my iPad a few months ago. I like this app a lot, but it's hard to get really smooth lines (for me anyway!), so I mostly just use it for fun drawing. But I liked this pattern, so made the extra effort to polish it up for sale.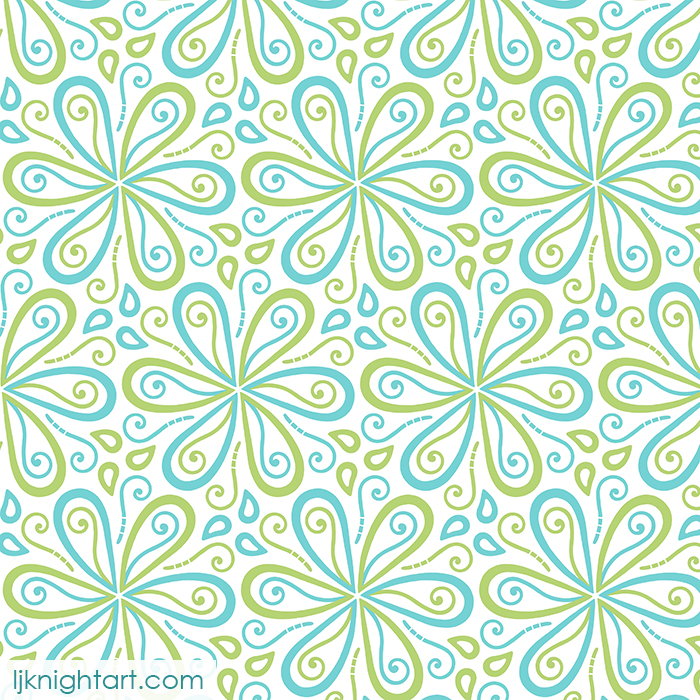 You can find this blue and green floral pattern on lots of different products, including home decor items and phone cases, in my shops on on Pixels and Society6.
It's also available as fabric, from Zazzle and Spoonflower. On the Zazzle version, you can change the size of the pattern if you prefer.
.
There is no watermark on the printed products.