Here's another page that I coloured a while ago from my book Magic Mandalas 2. Sometimes I enjoy 'colouring' by drawing in patterns, rather than just filling the spaces, and my easier books like this one are good for that. My two Magic Mandalas books were designed with kids in mind, but they're perfect for adults who like easy designs too!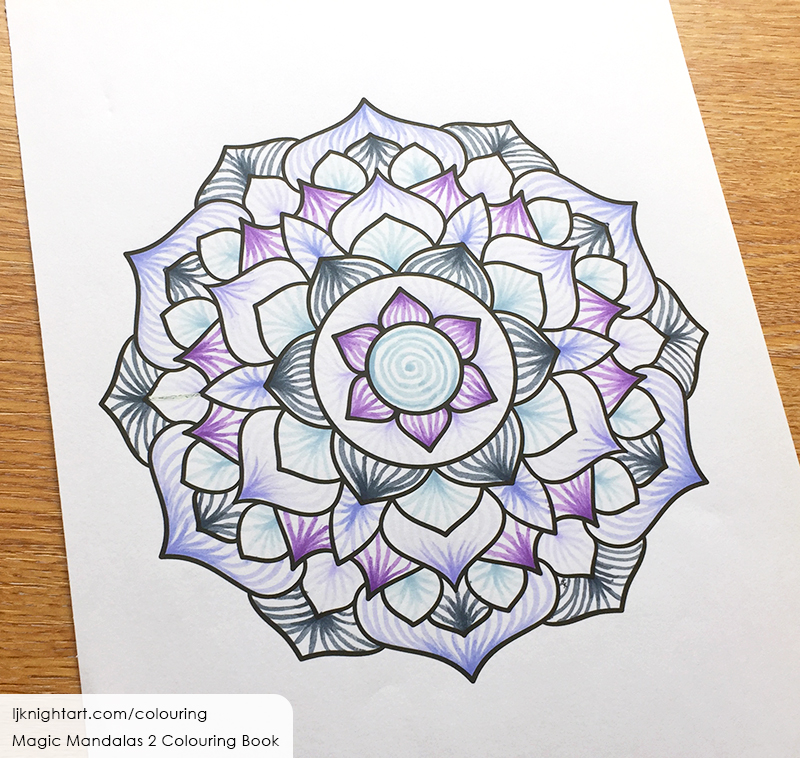 Magic Mandalas 2 has fifty simple abstract designs that you can see here. The book is for sale in paperback from Amazon.
Talking of colouring, my next book is coming along well – only three more designs left to outline!