I hope everyone had a good holiday! I didn't do as much art as I thought I would, but it was nice to have a complete rest for a while. Now I'm back into it, and looking forward to the year ahead.
I still have a bunch of older pieces to post on this site. This one is a digital watercolour mandala that I drew in Procreate last summer. It is isolated on white and has a loose style, with warm colours for the flowers and deep green leaves.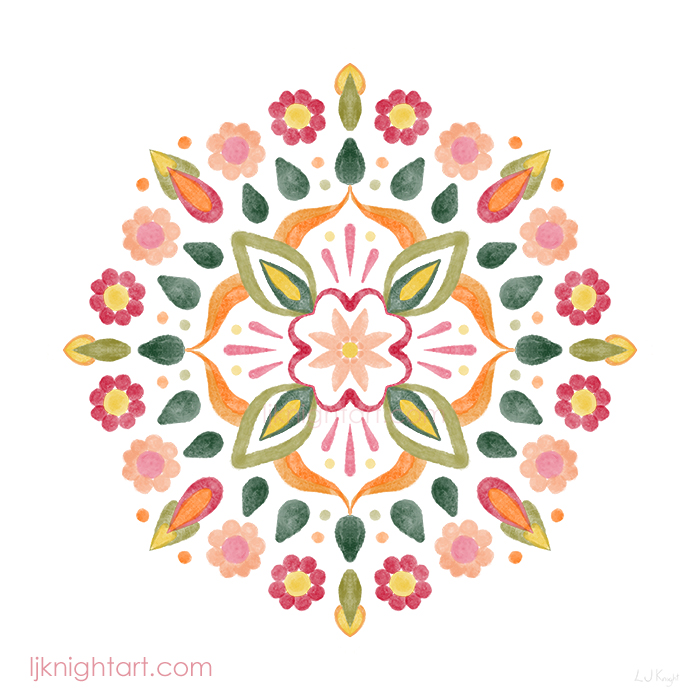 This floral mandala art is for sale as prints and on some products in my stores on Pixels and Society6.
The prints and products are not watermarked.