This mandala is another old one – in fact, it's one of the earliest vector mandalas I drew, using Inkscape. I tried Inkscape for a few weeks when I began learning vector art, but switched to Illustrator soon afterwards. Most of my early vector stuff is terrible and will never see the light of day, but I still like this mandala, so it has survived in my portfolio. It has solid black lines that form an elegant pattern, and a warm orange and yellow gradient background.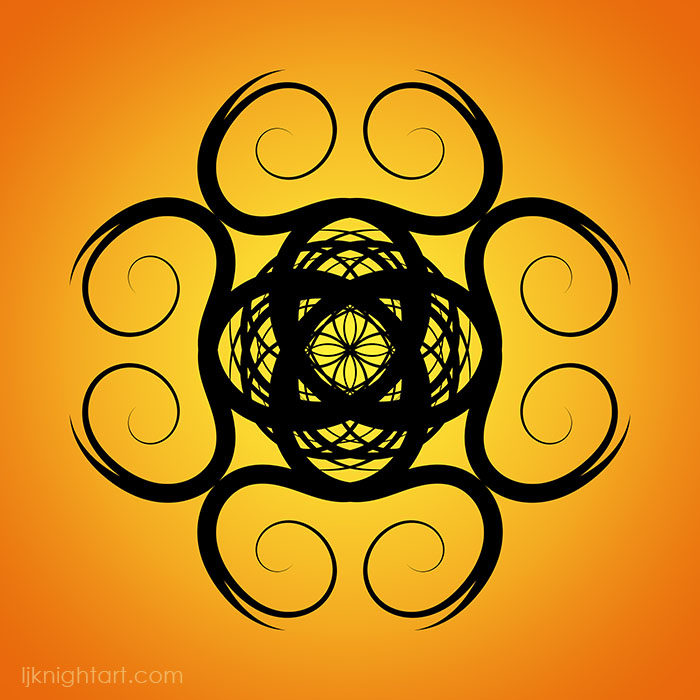 This mandala art is for sale as prints and on a few products in my stores on Fine Art America and Society6.
The prints and products are not watermarked.