This is a simple bone pattern I made earlier this year, with white bones on a black background. I made it with dog lovers and pet products in mind, and you can see it on various products in my stores on Pixels, Society6 and Zazzle. On most Zazzle products you can change the size of the pattern.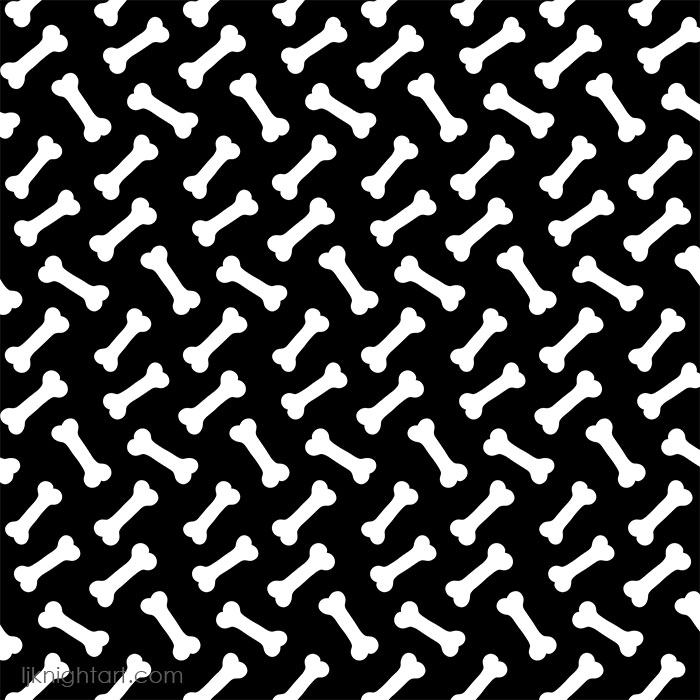 I've added this pattern to my Zazzle store fabric section too (links below), and it's also available in my Spoonflower store in a brown background version.
There is no watermark on the printed products.