This mandala is an old one! In fact it's one of the first I made, back when I was using Paint Shop Pro years ago. PSP is a great program, but I don't have it anymore since I got a new PC. I don't think my old copy would work on Windows 10! Anyway, it had (and I guess still has) a kaleidoscope feature that's lots of fun to play with. These days I draw my mandalas by hand, but this is based on a photo of some purple flowers. I did do a lot of editing afterwards, but it has a different kind of look to my more recent hand drawn mandalas. I don't show much of my old art from this long ago, but I still like this one 🙂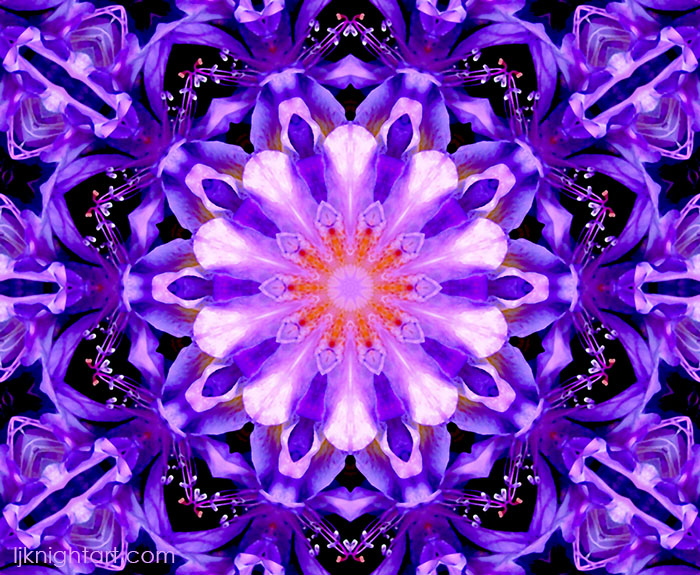 This purple mandala is for sale as prints and on products in my stores on Fine Art America and Society6.
There is no watermark on the prints or products.