Here's an old one! This is a digital kind-of pattern that I made in Photoshop several years ago. It doesn't repeat, but has a pattern-like look, with interlocking white glowing lines on a blue background. I won't be posting most of my much older work on this site (too embarrassing!), but there are a few pieces I still like. With this one, I like the organic look, as well as the light/dark contrast.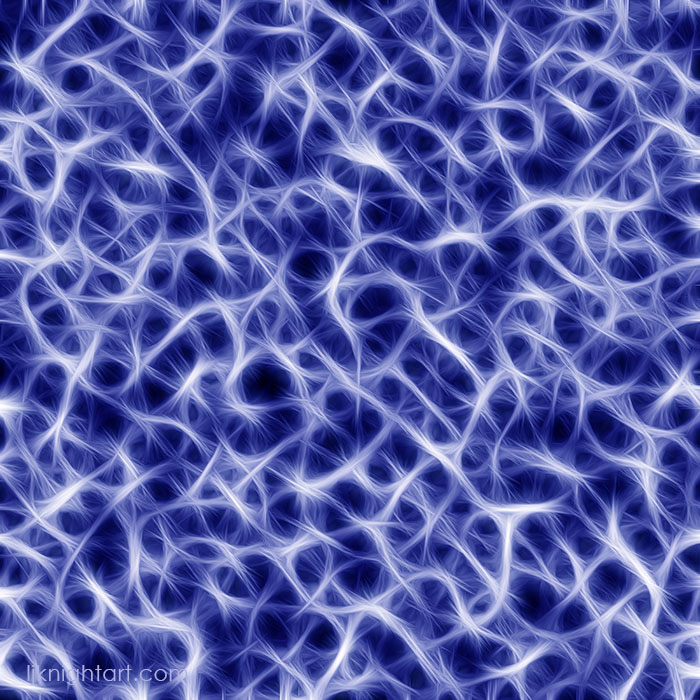 This pattern works well on products like phone cases, and you can see it on these and other items in my Fine Art America and Society6 stores.
The prints aren't watermarked.