Hearts are a symbol that I like to use in my work sometimes, more because I like the shape rather than the whole 'love' symbolism. For me art is more about how the piece looks – it's rare that I'm trying to express some deeper meaning. Anyway, this is a recent illustration that I made in Procreate, with a glowing white heart made of hundreds of tiny soft-focus sparkles, against a purple night sky.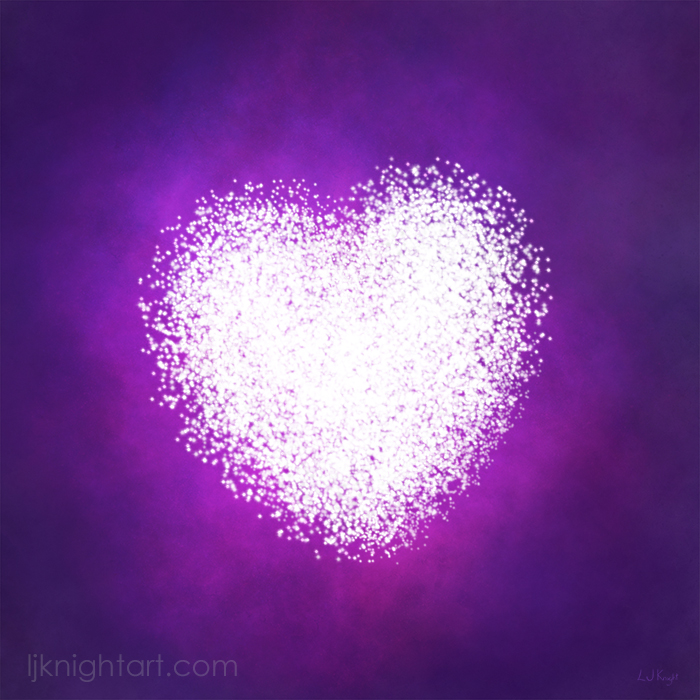 This heart art is is available as prints and on some products in my stores on Fine Art America and Society6.
The prints aren't watermarked.