Here's a mandala that I made in Procreate, with textured lines in bright blue and pink against a white background. It also has some turquoise splatters to add extra texture.
I like to draw mandalas as a way to relax, and Procreate is my favourite iPad drawing app. I do find the current symmetry tool a bit restrictive, since it only allows for a limited number of symmetry axes, and transformations aren't mirrored. There are workarounds, but they're a bit clunky. So I'm hoping the developers expand the tool's functionality in future, especially as I have a couple more mandala colouring books planned. I'd prefer to use Procreate for the outlining, rather than Illustrator which I used for my older books. I also enjoy drawing freehand mandalas, with no digital mirroring. I might post some of those sometime, but they're definitely more on the wonky side 🙂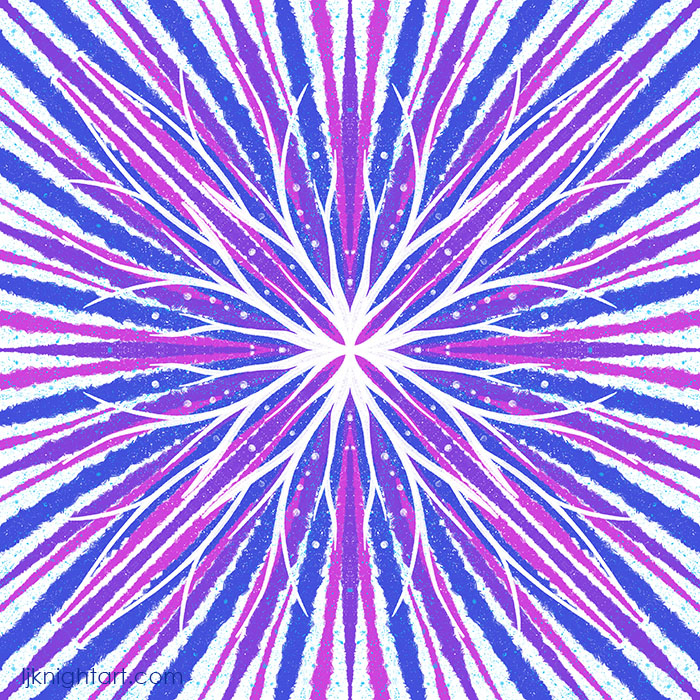 You can find this colourful mandala as prints and on products in my stores on Fine Art America and Society6.
There is no watermark on the prints or products.