This is the second of my new series of black and white line drawings in a minimalist style, and features an adventurous cat climbing up a tree. I drew it by hand last month in Procreate on my iPad, using an ink brush for a natural line style.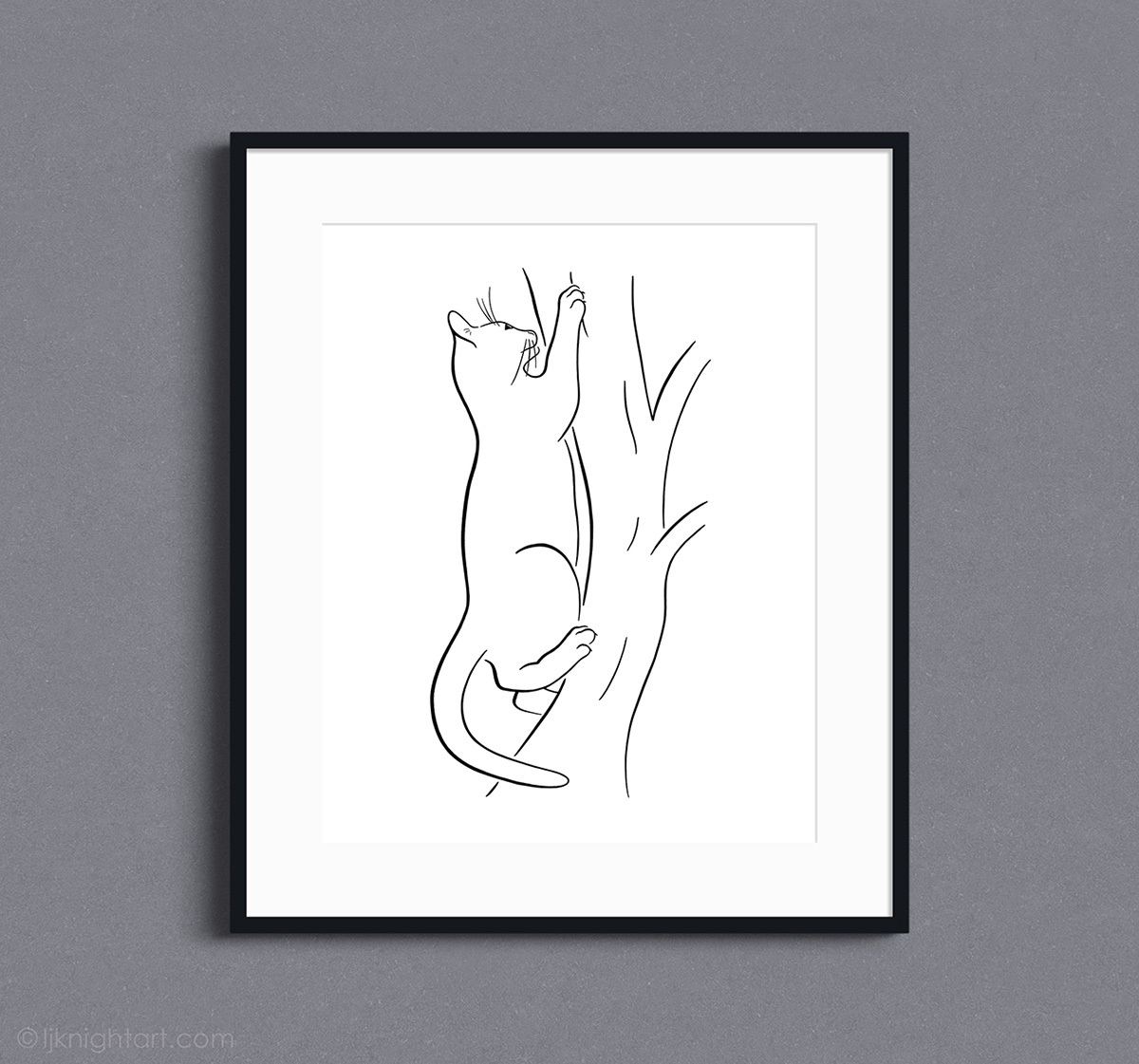 I did think about adding some leaves to the tree, but in the end decided to keep it with just the wood. One of the challenges of drawing in this simplified style is knowing what to include and what to leave out. With these drawings I'm trying to just capture the essence of the subject with a small number of lines, but the temptation to add more detail is strong! When I'm through with these I might have to do a couple of photorealistic drawings to keep that part of my brain happy 🙂
This cat drawing is available on prints and several other products in my shops on Pixels and Society6.