Here is another free colouring page to print at home, this time from my book Geometric Patterns (Volume 2). I've been a bit slow to get around to posting about this, as I published the book a few months ago, along with an easy version with larger patterns.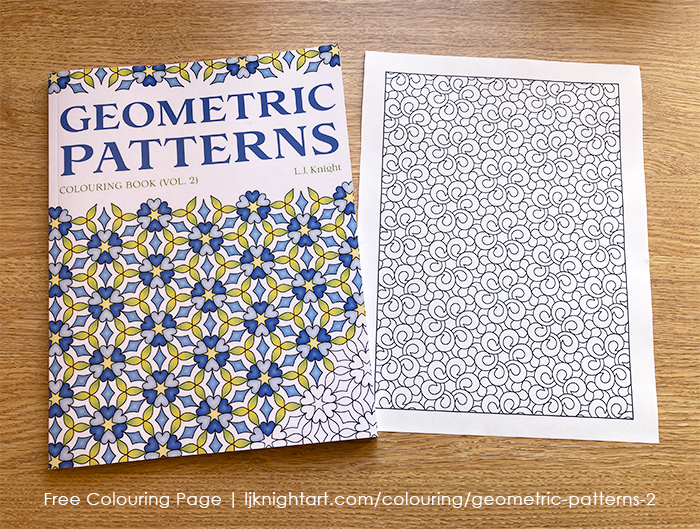 This pattern colouring book is aimed at adults and older kids. The designs are mostly moderately detailed (not teeny tiny), and you can see them all on the book's page here. If you find colouring patterns as relaxing as I do, you can buy the book in paperback from Amazon.
This free page is 8.5 x 11 inches, but can also be printed on A4 paper. It's free for personal use only, although you can share it so long as the text at the bottom isn't removed.
To download this free pattern colouring page, right click here, or click the image below, and save it to your computer.
Pattern fans should also check out my first volume of pattern illustrations, Geometric Patterns (Volume 1), which was my first ever colouring book. You can download a free page from each of my other colouring books too – see them all here.
I'm currently finishing off a third volume of pattern colouring pages, and the book should be out in the next few weeks. I'll be doing an easy version as well, which will be available a bit later in the year.