Patterns are one of my favourite types of art to create, and I don't do as much of them as I'd like, since so much of my time goes to my colouring books and other art. But I work on them when I can, and I especially like making patterns that are completely hand drawn or painted, whether digitally or traditionally. This simple rustic buffalo plaid pattern is one that I made in Procreate last year, in both red and green versions. I drew the black stripes individually, rather than making a repeat using software, and I like the more organic feel this gives.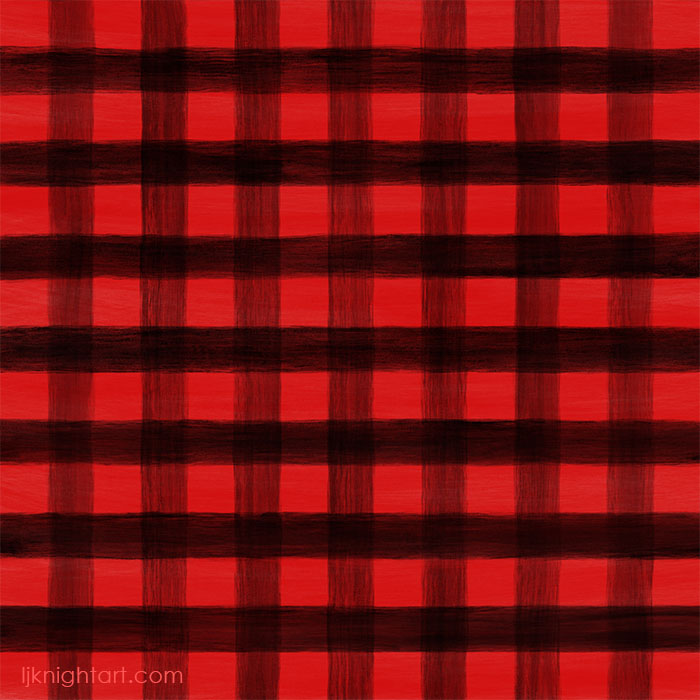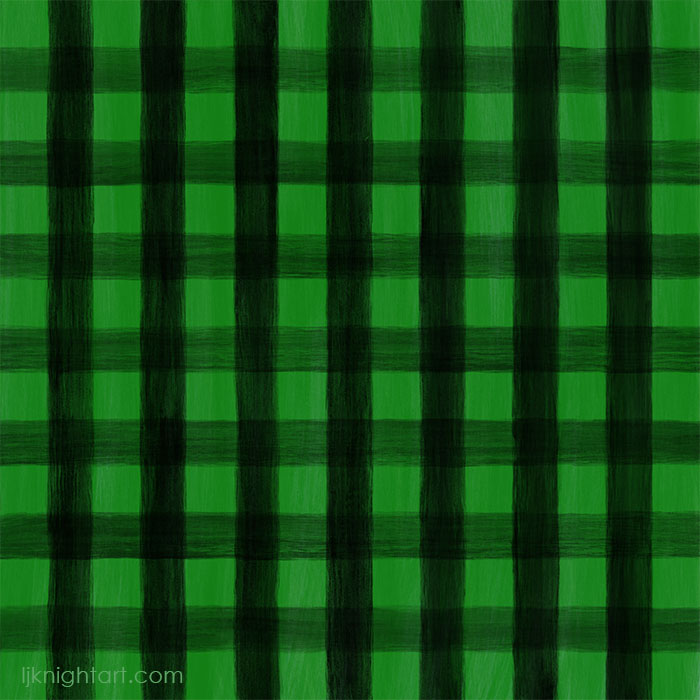 These gingham patterns are available on products such as throw pillows and phone cases in my stores on Society 6 (red | green) and Pixels (red | green).
There is no watermark on the printed products.