I like making repeating patterns, but I also really enjoy drawing and painting patterns completely by hand, with no digital repeats. I like the more natural, organic kind of look they have. I tend to be a bit nitpicky, so it's good for me to embrace the imperfections that are part of hand-painted patterns and other art.
Late last year I went through a phase of painting some simple stripe patterns, some of which I've added to my shops. This was one of the first, with pink watercolour horizontal stripes on a white background. While I do a lot of digital work, this was painted traditionally on paper.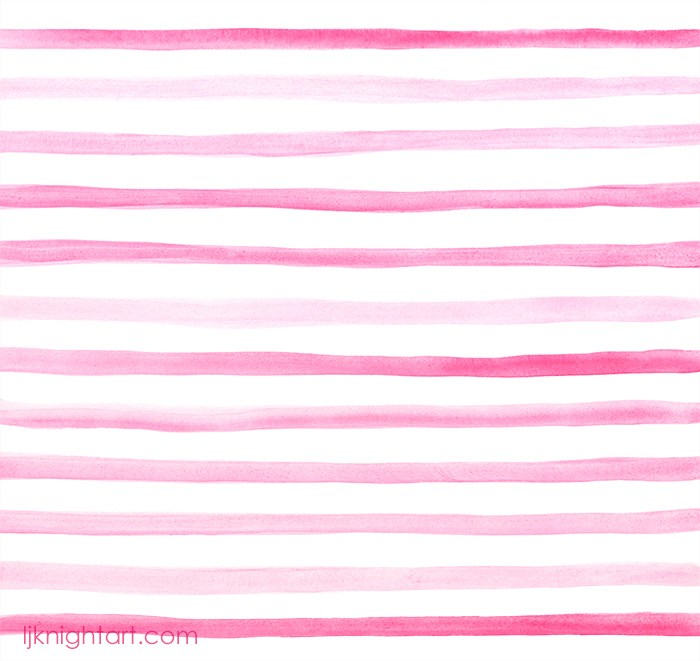 This pink stripey pattern is for sale on home decor products and other items in my stores on Pixels and Society6.
The prints are not watermarked.