This is another hand painted stripe pattern from a few months ago. It has broad horizontal stripes in deep red-orange, yellow and brown. This one started as watercolour on paper, but I wasn't completely happy with it. So I brought it into Procreate and made a few digital tweaks such as deepening the colour and adding some texture, and I really like how it came out. I usually work either purely digitally or traditionally, but I may do more mixed media stuff like this.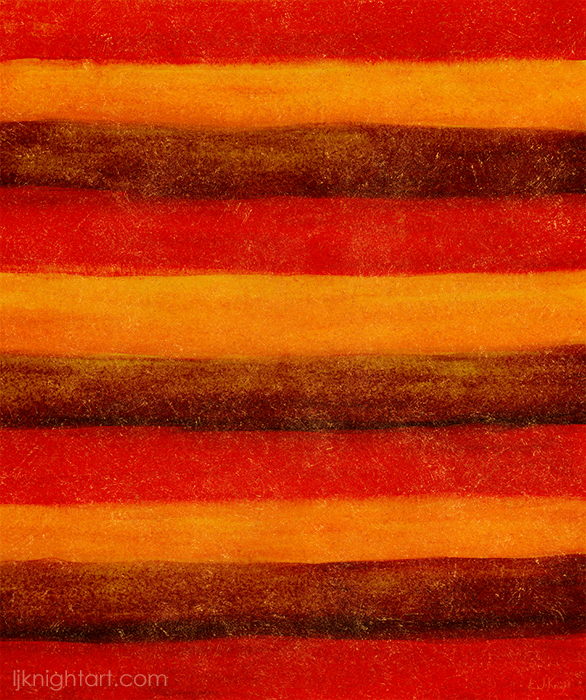 This warm striped pattern is for sale on prints and other items in my stores on Pixels and Society6.
The prints are not watermarked.