Here's a digital watercolour painting of a red Royal Gala apple. I like to do a mix of realistic and stylised art, and this one has more realism than the work I've put out lately. This is one of the first pieces I made in Procreate after I bought my iPad Pro and Apple pencil a few years ago, and I was quite pleased with how it came out. I'd already used Procreate on my old iPad, but had to draw with my finger or an old stylus that wasn't nearly as good as the pencil. Anyway, if you have an iPad of any type and haven't tried Procreate, I really recommend it – it's lots of fun for both drawing and colouring.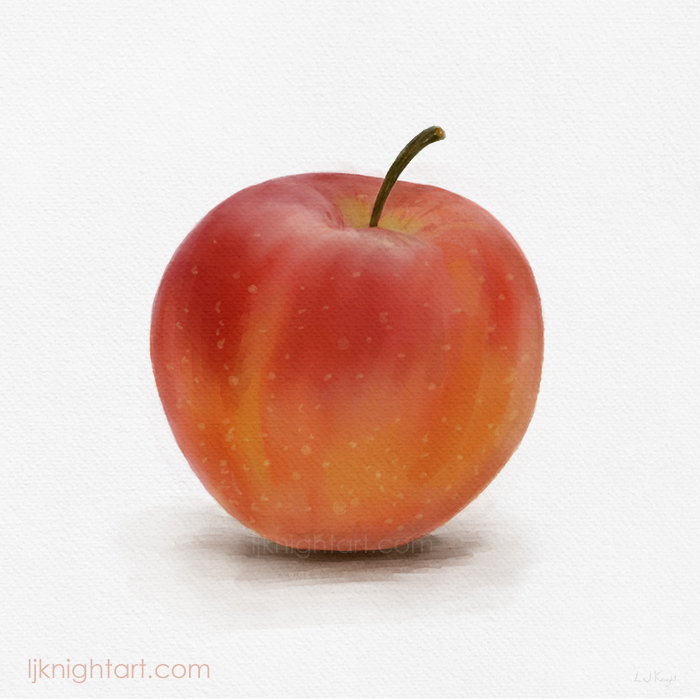 It's available on small sized prints and a few products from Fine Art America and Society6. Unfortunately the original file is a relatively small size, so I can't sell it on large prints or as many product types as usual.
There is no watermark on the prints or products.