This is a kind of weird pattern I made earlier this year, playing around in Illustrator. I don't do a lot of vector work these days, but I do enjoy Illustrator's pattern tool. This pattern has abstract spiky/squiggly motifs in red and brown, on a white background.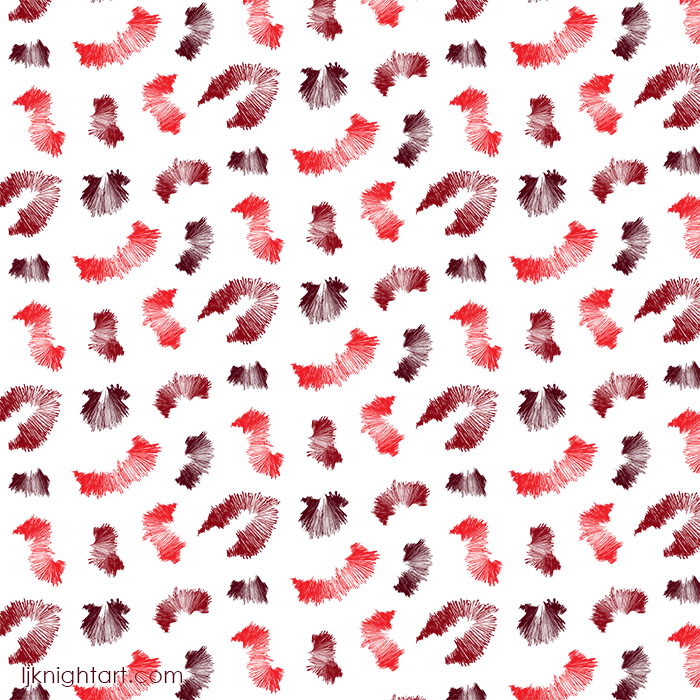 It's available on various home decor products, phone cases etc from my stores on Pixels and Society6.
There is no watermark on the prints or products.