This is another digital painting that I made in Procreate. It's a simple seascape, or maybe more of a skyscape, with light blue water, a deep blue sky and fluffy white clouds. The clouds are more regularly spaced than they would be in nature, which to me adds to the calm feel of the piece. There are also some tiny seagulls here and there. I created this one earlier in the year, and was in two minds about whether or not I liked it enough to post it online. But it grew on me 🙂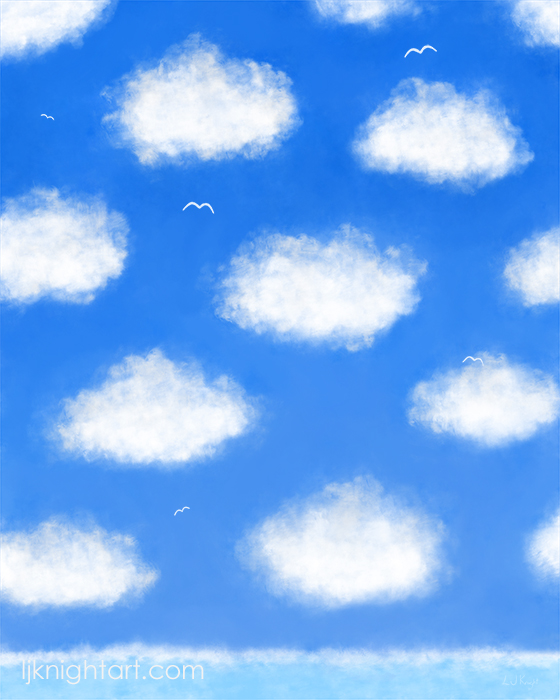 It's available on prints and products from Fine Art America and Society6.
There is no watermark on the prints or products.