I haven't created a lot of new art for my stores this year, but this is one of my recent digital paintings, made in Procreate. It is a fairly minimal design, with a single curved brushstroke and a light turquoise textured background.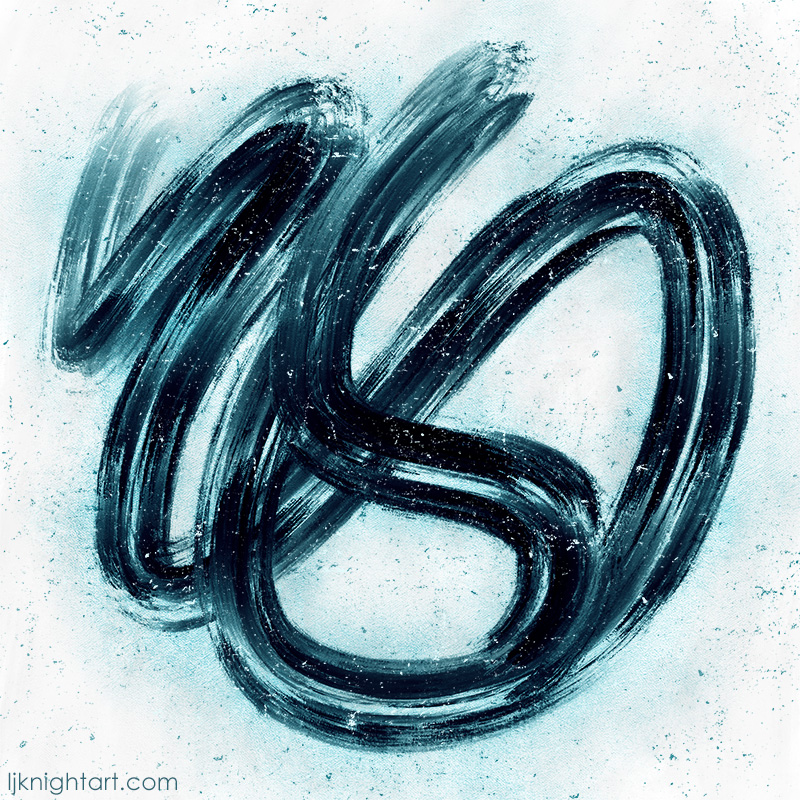 I have a few more of these in a similar style, which I'll post soon. I've been feeling drawn to making art that's quite loose, simple and abstract lately. Maybe it's a reaction against the much more tight and precise realism I'm doing for the Evolve course! I like both styles, but I wouldn't like to always have to paint one way.
This abstract painting is for sale as wall art prints and on lots of other fun products my shops on Society6 and Pixels.
There is no watermark on the printed products.