Here's another loosely hand painted watercolour pattern, with a rectangle motif in warm yellow, orange, green and brown colours on a white background. Like the other watercolour pattern I posted recently, I painted this a while ago, using Kuretake Gansai Tambi paints. I love these paints!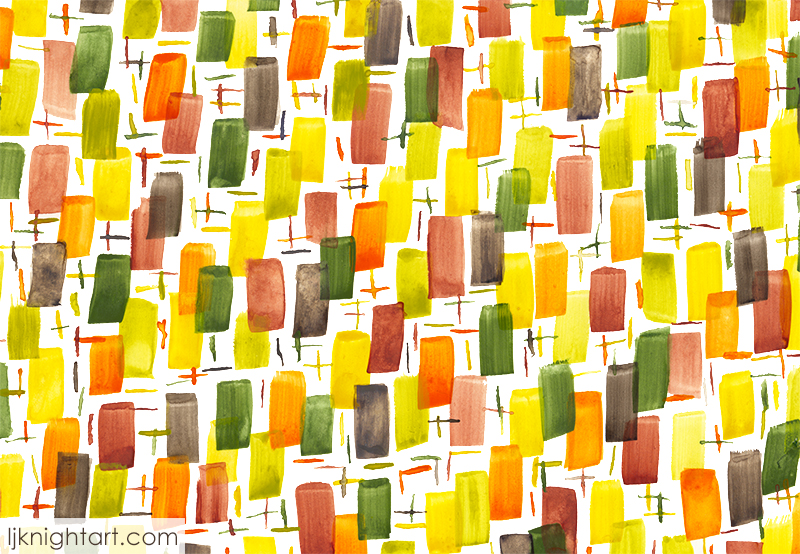 I really like painting patterns by hand. I always feel like I should make them into repeating patterns, which are more versatile when it comes to adding to products to sell, but I just don't want to right now. Maybe another time 🙂
This geometric rectangles pattern is for sale on products such as throw pillows, towels etc in my shops on Society6 and Pixels.
There is no watermark on the printed products.