I have quite a few pieces with spinning vortex or whirlpool-like shapes. For some reason it's something I keep coming back to. This one is a few years old, and has a very soft spiral centre in light blue, with a mid-blue surrounding area – more like clouds than water. I think the colour and softness give it quite a calming feel, despite the energy of the spinning movement.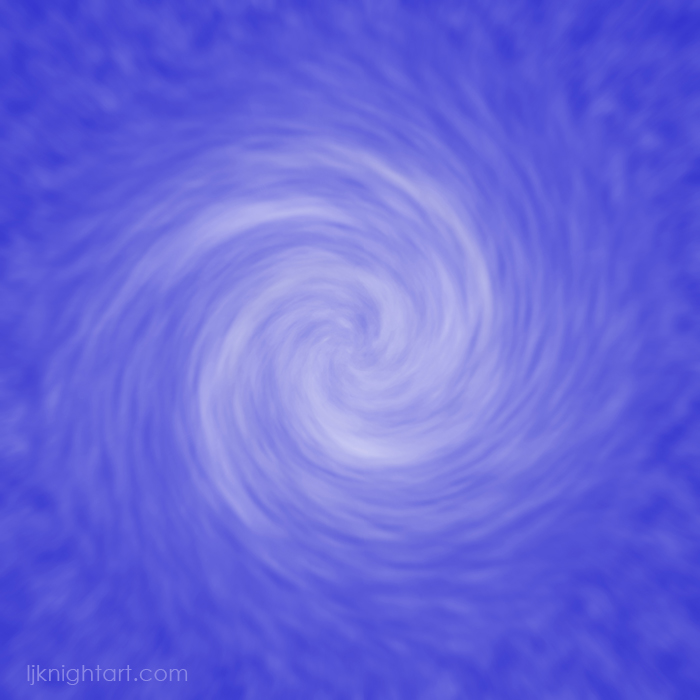 Visit my stores on Fine Art America or Society6 for prints and products with this blue digital abstract art.
There is no watermark on the prints.