In the last few months I've not had time for much art outside of Evolve exercises and work on my next colouring book (almost done!), but I have a couple of new mandala pieces that I drew in Procreate. This one has a swirly rotational pattern in brown and green, and a loose painterly style.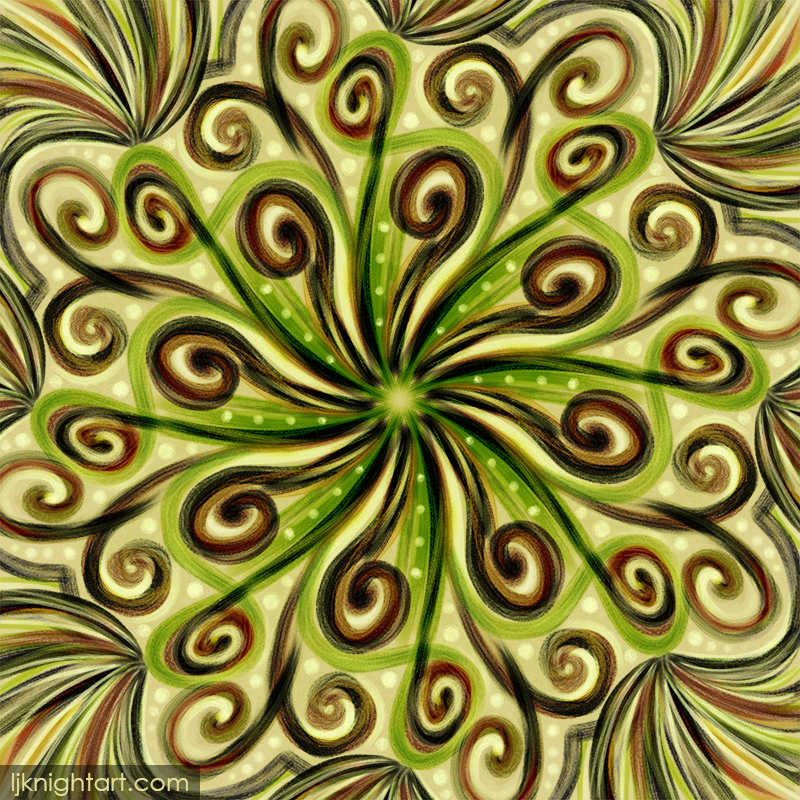 House renovations have been eating into my art time this summer, and last week's heatwave forced me out of my studio (which is under the roof) because it was just too hot even with the fan going 😛 But I'm looking forward to getting more done in a few weeks.
You can see this new mandala art in my stores on Society6 and Pixels, where it's available as prints and on lots of different products such as phone cases, pillows and more.
There is no watermark on the printed products.